Introducing a new Senior Project Manager – Consultancy
Anna Waldie, Senior Project Manager in the Research & Learning Consultancy Team introduces herself and shares her early impressions of working at Renaisi.
I'm relatively new to the team but I already feel at home!
Working as a Senior Project Manager in the consultancy team means I work across lots of different things, leading research, evaluation and learning partnership projects (and others that don't fit neatly into those categories); bidding for new work; and many other internal responsibilities like team training, recruitment and business development.
What's your background?
My background is in social anthropology – I love talking to people and observing or taking part in activities to learn more about context and culture. Before working, I got a love of research at university – I learned all about theory while studying for a BA in Social Anthropology (University of Cambridge) and later got to experiment with visual data collection, filming and editing while completing an MA in Visual Anthropology (University of Manchester).
I was lucky to get into the field pre-pandemic, so I have done hundreds of in-person interviews – not to mention fieldwork at weird and wonderful locations like hospitals, festivals, swimming pools, and airports in my previous roles.
What's a typical day like?
One of the best things about consultancy at Renaisi is the range of projects I get to work on. Every day I'll be working with different teams to unpick thorny questions like:
What does that mean in practice?
Getting stuck in with the research design, fieldwork, data analysis, and reporting! I'm due to be in primary schools soon to learn more from students about their experiences of the Summer Reading Challenge, which has meant designing fun interactive activities to get closer to children's reading habits.
I'm especially excited about an internal workstream we're picking up between Renaisi's employment services and consultancy team to collect more data across our services and feed this into our self-monitoring and evaluation. There is so much to learn from Renaisi's own frontline delivery and we're all keen to make the most of that opportunity to improve where we can.
What makes Renaisi different?
This was a question posed in a recent team meeting, which led to some interesting metaphors… "if Renaisi was a fast-food option, which would it be?"
As a newer starter, there are a few things that have struck me:
A close-knit team: It can be hard to explain to others how a multi-disciplinary team like ours works in practice. While each project has its own team assigned, there is so much experience across the wider team that we draw on to make the most of learning between projects. This can be in the form of short catch-ups (increasingly in-person now that more people are back in the office); learning shared in full team meetings and dedicated analysis sessions, and occasional ad-hoc learning shared in the pub.
Transparency: There is no room for bending the truth when it comes to an evaluative role or critical learning partnership. Renaisi embraces the challenge associated with honesty: we will report back when a service isn't working as it should (that's what an evaluation should do); we will admit when we don't know something, or when we need to bring in skills from elsewhere; and importantly, we will acknowledge when and how things are difficult; complex systems- or place-based change is not going to happen overnight.
Genuinely supportive: Working on tight-turnaround, complex projects can be stressful, of course. I normally start the day with at least three burning deadlines in front of me and a lot of information to process before I meet them… One thing that Renaisi does well is to give the team space to embrace this complexity and set about it in the way that suits them. I was skeptical when I started that I might see some of the tropes of other 'dynamic' or 'ambitious' teams – presenteeism, micro-managing or worse … Instead I saw people empowered to work how they like. And – more importantly – liking how they work.
There are lots of other things I could say, but to name a few, I'm enjoying the cycling culture, commitment to sustainability, and regular lunch recommendations from our in-house food critic (and data specialist), Mahdy.
Lately, Renaisi like many others has been posing some challenging questions when it comes to equality and diversity. There is recognition that there is a long way to go, but by way of committing to change, there have been some specific initiatives in support of National Inclusion Week which, you can read about in a blog from Waseem Meghjee, co-chair of our internal equality and diversity working group.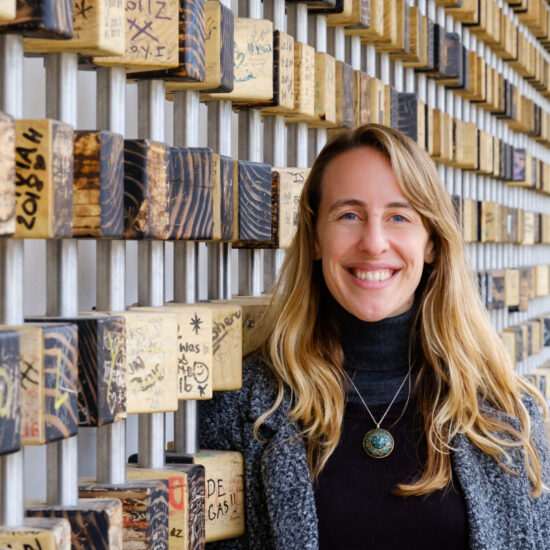 Get in touch
Contact Anna Waldie on: