#weeknotes 2.25 – week beginning 26th April 2021
John Hitchin writes these #WeekNotes to share and reflect on the highs and lows of leading a social enterprise.
Feeling guilty
I went into King's Cross and went for a walk with a fellow social sector CEO. It was a real pleasure to catch up, to hear about his experiences of the last year, to compare professional and personal challenges, to reflect on what we'd both achieved and not achieved, and to talk about the future for ourselves, our organisations, and the wider sector. It is exactly the sort of conversation and meeting that I would have had once a fortnight before March 2020. Meeting people, hearing about what they're working on, and just understanding the world was a key part of my job.
Why then, when I got home, did I feel guilty? It wasn't about COVID – I was walking, and I have been to my office and not felt guilty. I realised later that I thought I was being frivolous. I thought that I wasn't doing my job, because I wasn't at my desk. I have never been interested in presenteeism, but this stifling work-from-home routine has changed so many of my habits that I felt bad about having a meeting that wasn't strictly about something.
We are going to have to unlearn a lot of things. Once this is over, and everyone is going to have different thresholds for risk, different expectations, and different norms that need shaking up.
SMT
Last week I talked about feeling like we were on the edge of the cycle. This week some news landed that gave us a clearer steer about where we are going. It wasn't all good news, but I can see a clear silver lining in it all.
As an SMT, we had two sessions talking about the future. We worked through some big topics and came up with some clear plans. I'm lucky to have the colleagues I do, and what could have felt like a challenging meeting ending up feeling quite positive and proactive.
Some of that team are carrying *a lot* of work at the moment, and I'm worried about them. I've learnt in this role that it is always possible to move things around to support the workload of many colleagues who are struggling, to help them out when personal or professional challenges arise. Of course, you have to have the will as an organisation to do that. But what I haven't worked out is how to truly support SMT colleagues who are carrying so much when there is nowhere obvious to shuffle the work to. To a point, that's part of the job – but sometimes it goes beyond that.
Some lessons from place-based collaborations
We are doing something quite radically different in three places, compared to what has been Renaisi bread-and-butter for years. We are proactively taking on coordination roles in Hackney, Southwark and now Lambeth, and trying to do that in a way that is both about the local economy and also about local coordination. It's highly relational, wholly focussed on collaboration, and has no tight, programmatic project plans.
In each of those projects I had a fascinating update this week with colleagues, and there were three recurring issues:
Standard local governance doesn't know how to deal with system-wide collaborations easily, and so we're building the governance as we go. That feels both right and scary. It means that the coordinator/ facilitator role can be seen as being 'in-charge' because they are crafting that governance when the whole point is that they are not in charge at all!
You need somebody to bring the ideas and energy, but not hold them too tightly. If everyone is being polite and waiting, these collaborations feel like they're circling themselves but not getting anywhere. Somebody or some group needs to have the confidence to inject ideas but not get crushed if the collective choose not to take them on.
People will say sorry to you a lot. If you're doing the coordination role, you are constantly trying to nudge people to do something that is either just on the edge of their job, just outside of that edge, or at the bottom of their to-do list. If it wasn't, then it would have happened already. That means that even if they have bought into the idea of this kind of collaborative, place-based way of working across a particular system, it doesn't mean they will have done what they said they would at the last meeting.
Reading, listening and watching
It was my birthday, and part of my present was time in a bookshop (i.e. with no work or family responsibilities for a couple of hours). I bought quite a few things, and am loving Caleb Femi's book of poetry, Poor. It's as good as I'd heard, and his photographs alongside the poems work really well. Some feel like punches – hard and aggressive – but there's a lot of lightness and joy amid the concrete (there are five poems called concrete).
I also bought Preti Taneja's We That Are Young. I don't know when I'm going to have the time to read it, but I've wanted to read it for a while, and I adore so much of what Galley Beggar Press put out, that I couldn't resist.
I, like lots of other people, watched and was (to some degree) disappointed by the Line of Duty finale. I must admit that I wasn't as disappointed as others about the who and what of the episode – I found the culprits to be entirely convincing and in keeping with the series. It was just a narrative-free zone of an episode. Also, if I was Chloe, I would want to know why I have to do all the crucial work and never get invited to the pub.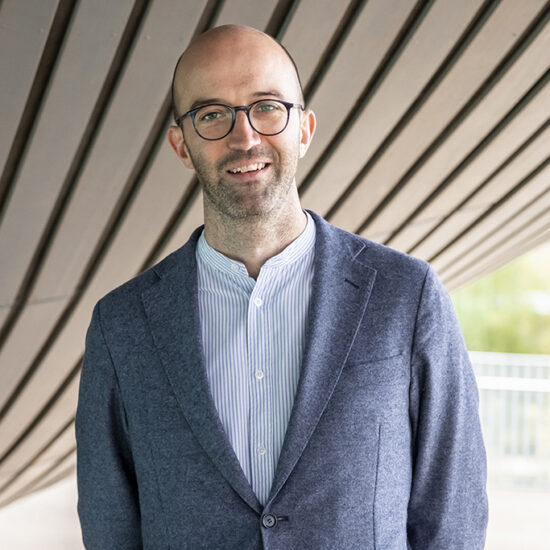 Get in touch
Contact John Hitchin on: