WIN for employers and refugee talent
Workforce Inclusivity Network
Renaisi's Workforce Inclusivity Network (WIN) for employers shares learning to help more people who are marginalised by society find, secure and sustain work in the UK. In their first meeting, employers shared 10 proven ideas to help other employers who want to create an inclusive workforce where refugees and other excluded people can thrive.
Tried & tested approaches for inclusive recruitment
1. Strategy
Accessing refugee talent to address skills shortages is commercial but to work well it needs to be strategic and positioned as helping an organisation to realise it's EDI ambitions and deliver social value as part of what it is to be a responsible business.
2. Sponsorship
EDI work is challenging as it's about changing the way people behave. For that to happen there must be senior sponsorship and visibility of the initiative across your organisation.
3. Pilot
Focus on one or two business areas and invest in upfront planning with empathetic business leaders. A pilot will set a business up up for success and wider roll out. Don't try to embed it into business as usual too quickly.
4. Senior ambassadors
Identifying senior ambassadors to champion the programme. For example, one employer had senior ambassadors triage selected CVs working on a principle of candidates meeting 70% of criteria and holding initial short screening calls with candidates before passing on to hiring managers for a more technical interview. This has resulted in more successful hires.
5. Operational leadership
Capacity to drive the project forward at an operational level is critical to join the dots internally and cascade information to the talent community and hiring managers.
6. Resources for different audiences
Custom made resources to bust myths around refugees and support implementation of the programme within your organisation.
7. Engagement and feedback
WIN member Charlotte from Balfour Beatty coined the phrase 'relentless engagement' to describe their approach to engaging colleagues and ensuring candidates receive prompt and constructive feedback. Working with HR business partners from the outset ensures smooth onboarding and effective engagement with line managers and their new hires.
Renaisi offers 6 months of in-work support for all candidates to ensure the conditions for success are in place.
8. Inclusive process
Making reasonable adjustments optional based on individual candidates needs. For example, Renaisi candidates who are not familiar with competency-based interviews give a 10-minute presentation at the outset of the interview in lieu of the 'tell me about yourself' question to highlight their experience.
9 Review
Regular meetings with Renaisi and a clearly documented process, which can be reviewed and adapted based on learning throughout help ensure the success of any inclusive recruitment initiatives until they become business-as-usual.
10. Stories are powerful
In addition to programme level evaluation and reporting, case studies can demonstrate impact for candidates, teams and whole businesses.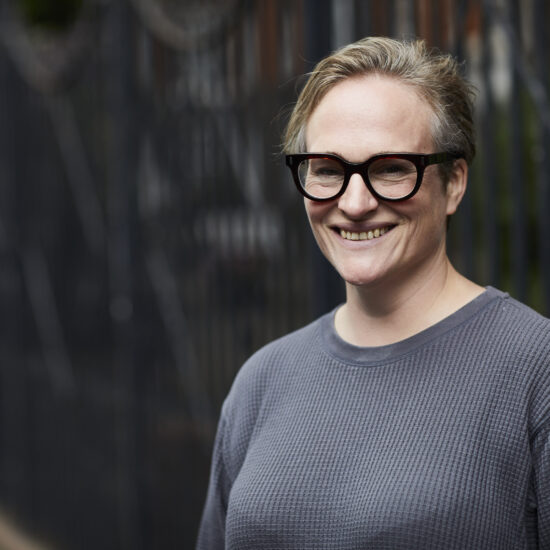 Want to find out more about WIN?
Contact Hannah Brooke on:
Renaisi's inclusive recruitment model
Renaisi helps employers build inclusive workforces by restarting the careers of refugee professionals so everyone can thrive.
We offer one-to-one support to refugees to support their job search and connect them to employers
We enable employers to access untapped talent, develop more inclusive recruitment practices and deliver social value