A celebration of inclusive employers
To mark Refugee Week 2022 we invited candidates and employers using our Transitions service to share learning about recruiting and retaining refugee professionals.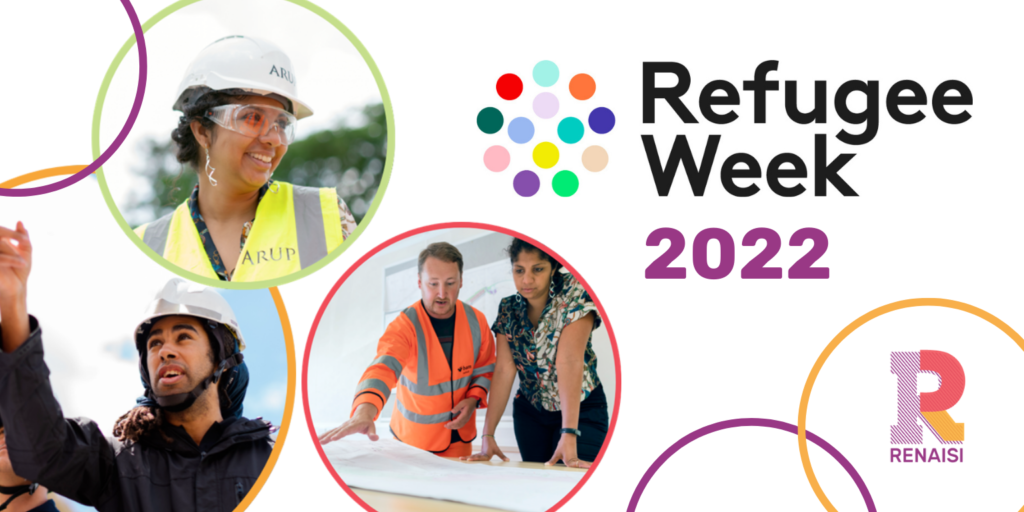 On Tuesday 21st June 2022, Renaisi hosted an online event to celebrate employers who have committed to making their organisations welcoming and inclusive places for refugee professionals.
Hannah Brooke, Renaisi's Employer Engagement Manager, gave an impact update and John Hitchin, Renaisi's Chief Executive, facilitated a conversation with employers and candidates about their experience of using Renaisi's Transitions service, which supports talented refugee professionals into UK employment.
Ben Saxon, a Business Analyst in Mott MacDonald's systems team initiated a "Refugees at Mott MacDonald" programme and leads it today. Alongside his personal drivers for leading the initiative, he shared the benefits he's seen from working with Renaisi.
Business benefits of the Transitions service
Access to a large and untapped talent pool.
Diversity in a business leads to better decision-making, innovation, and a positive culture shift.
Retention rates from refugee employees are higher. A report by the Fiscal Policy Institute and the Tent Partnership for Refugees found that 73% of employers interviewed for the study reported a higher retention rate for their refugee employees.
Employee engagement at Mott MacDonald has increased as the workforce is proud to work at a business that is doing 'the right thing'.
Using the service and employing displaced talent helps meet social value targets set by key clients.
Read more from Ben Saxon on the benefits and impact of refugee placement and mentoring programmes for Mott MacDonald.
Marwah Aziz, a former Transition candidate who is now an Urban Designer and EDI Partner at Egis and an FIR ambassador, had some advice for employers.
Tips to make the recruitment process more inclusive
1. Make job advert language accessible.
2. Think hard if specific accreditations are necessary. Instead look out for transferable skills.
3. Avoid filtering people out who don't have local or regional experience but may have relevant experience from another country.
4. Seek out and collaborate with social enterprises that can help you access diverse talent pools
For more tips download the Inclusive Recruitment Checklist.
Inclusive Employers Learning Community
Hannah closed the celebration with news of a new Inclusive Employers Learning Community for Transitions partners.
We encourage our employer members to join the community to share learning in a safe space with other employers who are motivated to make their workplaces more inclusive and help more people who are excluded and underrepresented in the UK labour market to secure and sustain work in the UK.
Alongside its services for economically and socially excluded people, Renaisi is a research and learning specialist. We run a learning community for practitioners of place-based work, which has around 200 members. We also facilitated a learning space for anchor organisations in Hackney to explore how collective action could address local issues and deliver community benefits such as health, more inclusive growth and social wellbeing.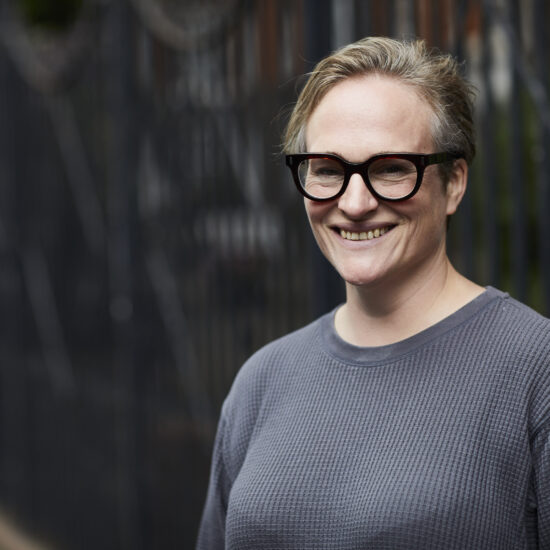 Want to find out more?
Contact Hannah Brooke on: