A wishlist for the future of place-based change
Renaisi's Head of Place & Systemic Change Beth Stout, shares her thoughts and hopes for the future of place-based work.
Having recently joined Renaisi one of big things I've been thinking about is: what's next for place-based work? Going into the new year, this is an important question both for Renaisi and for the social sector more broadly.
Place-based work has been in the spotlight for a few years now, and it only seems to be gaining momentum. That's a good thing, not because place-based work has all the answers, but because while it has so much potential to enable us to create strong, inclusive communities, it still has far to go to ensure it is an effective and inclusive approach to change. In short, there's more for us to do.
Many people connected to place-based work are waiting to see how the landscape will change when new levelling up funds are distributed. How will they affect work that might have been underway for years? Where will this funding add value, and where will it simply redirect funds and focus for a political cycle?
With increased momentum around place-based work, and the focus on levelling up, it would be easy for us to see a bright future for place-based work, and to see our own work for 2022 as advocating for what we're already doing, to increase funding and encourage others to adopt place-based approaches.
"The truth is when it comes to place-based work, we still have so much to do to make it the holistic and power-shifting practice we envision it to be."
A wishlist for 2022
Going into 2022, there are some exciting place-based projects happening all across the UK. Looking ahead to the new year, my hope is that we'll work together towards a future that is:
More accessible. So many place-based projects start with the 'willing' (those with the energy and understanding of place based work), in the hope that this will enable more rapid change. This can achieve some progress, but can also come at the cost of inclusivity, undermining the very work we've set out to do. This is in no small part because we've taken on organisational jargon or academic language for place-based work or systems change, that can feel exclusionary (I know this because I'll be spending my Christmas trying to find the language to explain to my extended family what my job is). We need to challenge ourselves to be more accessible, and to actively seek out further inclusion at the same time. (Watch the Onion Collective's Georgie Grant on her experience of inclusion in Somerset).

More conscious of power. Lived experience is something that we all know is absolutely integral to place-based change, and most of us would argue in favour of lived experience holding a lot more sway when it comes to decision-making. Yet so often this gets deprioritised in our belief that we'll manage to shift power by working primarily (or sometimes exclusively) with those who already hold it. I've learnt that it can be helpful to recognise our own work as a form of power – we share it with who we choose to work with. I'd like to see us focus more of our time coming alongside those with lived experience. I'm also interested in approaches that are less afraid of bringing people together (current decision-makers and future holders of power) in inclusive and accessible ways, to explore this together.

Long-term. So many place-based initiatives have come up against the damaging effects of short-term funding cycles for work that is inherently long-term. I'd love to see a future where the conversations we've all been having about this bear fruit, so we can work with funders to think about what is really needed to make place-based change happen.

Creates structural change. At Renaisi, like many other organisations, we recognise that what many of us are actually working towards is not just place-based change, but place-based systemic change. That means we're also trying to disrupt the ways that existing systems and services reinforce the very issues they're trying to address. We know that there are so many problematic forces that uphold systems, from people's prejudices to unconscious biases. To hope for a better future means to work to address these entrenched issues.

More humble. Individuals, communities, grassroots and locally-based organisations have been doing this work for years. Sometimes having the humility to learn from others and to be part of a collective rather than 'leading the field' flies in the face of an organisational strategy. But to make the changes that come with place-based work, I've learnt that we need the humility to learn from others.

Braver. We've had a few years to try out what we're doing and we're seeing the same problems cropping up across the board: a lack of shared learning, a clash between systems work and service delivery, and a lack of meaningful community ownership. A lot of these issues relate to things we need to do differently. I'd love us to have the bravery to commit to making these changes, even where that feels really hard.
The potential of place-based approaches
There are changes coming down the path that may build on, change or refocus our work. My hope is that we keep challenging ourselves to make the changes to place-based work that are needed, rather than stagnating or committing to less radical action in the quest for more funding.
I've always been inspired by the potential of place-based approaches to go beyond issues, 'interventions' or 'cohorts' to join the dots and look at a person as a whole, as part of a community. At the same time, a focus on place gives us in the social sector the opportunity to change harmful power structures and amplify unheard voices, in a way that other approaches so often fail to do.
As we go into 2022, I'll be looking at how Renaisi can be part of supporting a better future for place-based work. We'll be learning from all the place-based work we're connected with, and changing and adapting our wishlist for the future of place, as we learn about our own blind spots.
We'll be developing our community of practice and other learning partnerships next year, and I'm excited to work with more of you to make this wishlist a reality.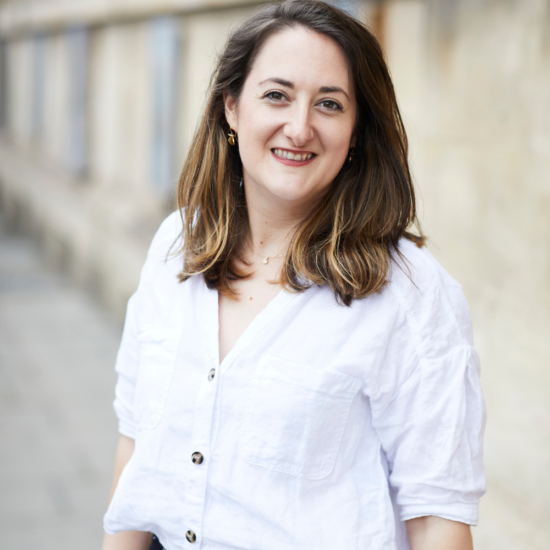 Contact
Contact Beth Stout on: