Heritage Fund helping young people into work
To celebrate World Youth Skills Day, Renaisi consultants have co-written a blog with The Centre for Youth Impact, and Kick the Dust Norfolk Journeys. Read how a heritage-themed work experience programme is helping young people to develop crucial skills and secure employment.
Lockdown has been tough for many young people, both socially and in terms of education and career development. The number of young people in employment remains lower than before the pandemic, despite unemployment returning to pre-pandemic levels.
Kick the Dust Norfolk Journeys is seeking to address this by helping young people to get involved in heritage-themed work experience, volunteering opportunities and creative projects. The Western Area Kick the Dust Work Experience programme brings 14-25 year olds together with staff at Stories of Lynn Museum in Kings Lynn. Here, young people are supported to build workplace skills they would like to focus on – such as public speaking, curation, or writing for a professional audience.
The 13-week programme works closely with local schools and other partners to support people with additional health and learning needs, as well as those experiencing disruption in their lives. Young people interact with staff from all areas of the museum, the local council and Norfolk Museum Service. Activities are tailored to the skills that each group would like to develop, and the young people regularly record and reflect on their progress:
In the 'Museum in a Jar' project, young people were given the chance to plan, curate and publicise their own exhibition. They were teamed up with a professional curator and the museum's communications department, who helped them share the exhibition on social media.
Another project, 'Deal Justly With All', saw young people select objects for an exhibition focused on poverty and homelessness in the local area. This group engaged the local mayor, which helped them gain skills in writing for a professional audience.
As part of the programme, young people were offered mock interviews, so they could reflect on their achievements and learn how to talk about them in a professional context.
Securing employment
Five of the participants went on to secure their first jobs after their placements, including roles in a museum, local councils and a care home. Skills developed included:
design
marketing
professional writing
object curation
teamwork
They also gained an understanding of the heritage sector and their local area.
For more on the projects and the perspectives of young people visit the Heritage Fund website.
About the evaluation
We are working with colleagues at The Centre for Youth Impact to evaluate Kick the Dust. The evaluation will assess the impact of the programme, encourage reflective practice and contribute to a national debate about the value of youth engagement in heritage – including giving young people a voice in the evaluation.
The evaluation takes a mixed-method approach collecting:
Programme data from all 12 heritage projects
Quantitative data from both staff and young people about their experience engaging in the programme
Qualitative interviews and focus groups with some project teams and the young people they support
A Theory of Change underpins the programme evaluation methodology which includes a common measurement framework (for data that all projects will collect using the same methods), annual surveys with heritage and other project staff, four in-depth case studies, and learning events.
The first-year evaluation report for the period between September 2017 and February 2019, presents the programme methodology and tools and includes an analysis of some preliminary data collected from the projects. It concludes with recommendations for the projects, the Fund and other funders supporting youth engagement.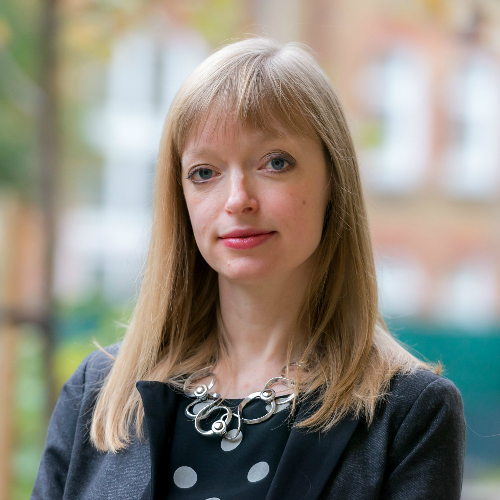 Want to find out more?
Contact Louisa Thomson on: