#WeekNotes – week beginning 10th May 2021
John Hitchin writes #WeekNotes to share and reflect on leading a social enterprise. In this edition he writes about kindness and integrity in facilitation, mental health awareness, and the staff pay review.
Facilitation preparation
I'm facilitating a grants committee this coming week, and so last week I talked to several of the members of that committee to work out what the focus really needs to be. It's a workshop designed to put a pin in what has been an abnormal year for the committee (for obvious reasons) and look to the future with some clear shared direction.
What I'm always struck by as I prepare for this sort of work is that as the facilitator, you're definitely not a 'consultant', where you're being paid to come up with the answer for what they should do next, but you're also not 'coach', where you are trying to support them to come to the answer and introducing very little new content yourself. You're shaping the conversation by how you plan and structure it, which means it is possible to influence and shape the direction through that structure (doing it online has made this more likely). And so your job in the preparation, in the conversations and the interrogation before the meeting is to do that design with integrity, bending the conversation to the things that the group wants and needs. You could design it in a way to show that you're clever, or that you've got a good idea, but that's really not the job.
Earlier in my career I always thought it was my job to be the clever one, to bring 'the answer'. After a while, almost regardless of task, I have grown to the view that kindness and integrity have a lot more to do with what my job is.
Pay review in a pandemic
We're a social enterprise, not a charity. This has advantages and disadvantages depending on the question you're asking, whether it be management, delivery or finances. It has, historically, given us a lot more flexibility in terms of staff reward through a bonus structure that meant for many years (particularly pre-austerity) we were almost behaving like a staff cooperative with a regular, small, but not insignificant bonus. In the last few years, though, budgets have been incredibly challenging and we've not been able to do that at all. This year felt different. After everything the team has been through, and given that we hit our financial targets, we have decided to give a company bonus.
The thing I've always liked about Renaisi is that our bonuses are the same for everyone, and a performance bonus was always the same for the appraisal 'score' you got. There are lots of times that it's difficult to get away from hierarchy and structure, but there are some ways you can choose to get rid of it too.
Mental health
I've spoken to lots of people who have the shared story of doing 'ok', but not really doing ok. At Renaisi, our staff wellbeing group ensured we had a few different sessions and events to mark Mental Health Awareness week, including Laughter Yoga. I'm really delighted that the team is having a conversation about these things, thinking about a framework for what it means at Renaisi, and that we've invested in an EAP in recent months. I'm not always the best at modelling the right behaviours – I expect a lot from myself and work weird hours – but I hope we're building a culture that supports good conversations and allows people to say how they're doing. Ensuring we maintain that would be a silver lining to the lockdown clouds.
Reading, listening and watching
I read David Baddiel's Jews Don't Count, and thought it was very clear and precise. A depressing read, in a depressing time, but clarity of thought has its benefits for all of us.
I've regularly linked to Ezra Klein's podcast in the past, and will continue to do so, but this week introduced me to a philosopher I didn't know, and who I wanted to find more about: Agnes Callard. I really liked her definition of status
games.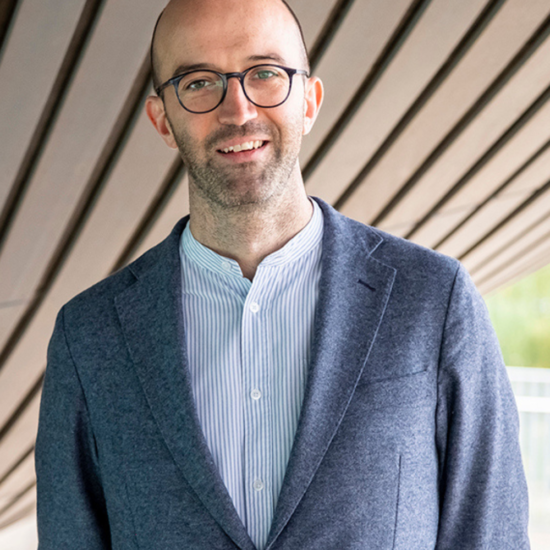 Get in touch
Contact John Hitchin on: