Six months – and 25 years of place-based change
Six months into our strategy of challenging the root causes of economic and social exclusion to strengthen communities John Hitchin, CEO, reflects on our progress in the context of 25 years of place-based change.
Renaisi's new strategy was based on a problem: social change isn't working the way we need it to. The effort going into social change doesn't match the results coming out – and money and austerity are just two parts of the problem.
In March 2023, we committed to working in four ways that were designed to drive the kinds of change we need: empower, enable, challenge and embody. We wanted to use the multi-sector, diverse approaches at the heart of Renaisi to do that.
Where are we now?
Six months on from the launch of our 2023 to 2026 strategy, what are we seeing and learning?
In our work with people on a journey towards employment
We've made a significant shift towards coaching so we can work in more empowering ways. With more of our research, learning and evaluation work now incorporating participatory methods and peer training, we're thinking harder about how we empower individuals through our work.
This shift has brought us richer and deeper information about people's lives and motivations. The individuals we're working with are more positive, we're learning more – and we're becoming more useful as a result.
In our work that enables organisations to be their best selves
While we're seeing employers look for ways to become part of the solution to more equitable employment and labour markets, they don't always have the headspace and skills in-house to do it.
We're further adapting our Transitions offer to connect those employers with talented refugees while supporting HR, hiring and other teams to make the changes necessary to embrace equitable employment.
In our social impact consultancy work
We've implemented tighter processes around what we want to achieve. It's easy to get caught up in client demands and delivery – but if we're to enable impactful change, we need to bring our critical skills alongside our empathy.
Introducing equity reviews at the start of new projects to agree how we'll design and deliver the work equitably is a big part of this. I'm excited to see what these unlock for our work and clients.
Read our Principal Consultant for Theory and Design on equity in social research.
Challenging the systems we work in and with
Challenging systems feels like longer-term work.
That said, we've finally seen the first round of support contracts advertised in our facilitation and coordination work for the Southwark Local Access Project. The long-term development of this programme by community organisations and leaders will begin to challenge systems of social investment in social and community enterprises.
In Hackney, we're having deeper conversations with long-standing partners about new ways of working. This is patient work – built on trust and history – that we hope will allow us to work in very different ways across some systems in future.
We've also reflected on what years of public service delivery has taught us. We've taken our frontline team through in-depth systems analysis and root cause mapping workshops, unpacking our role in the employability system and imagining what change could look like.
Embodying the change we strive for
We're shifting our structure and flattening our leadership to bring more voices and perspectives into management. And we're working with the whole team to review our internal development practices –chipping away at our culture to become more transparent. That's hard in a period of significant change, but necessary – and we must keep pushing ourselves to become better.
This work is being supported by new non-executive directors, who bring new ideas and energy as we refresh the skills we need across the team to deliver our strategy.
What's next?
This is just a summary of our progress. We've lots more to do, and I'm excited yet nervous about the scale of the challenge. We constantly feel under-resourced to achieve the necessary change – the realities of being a small social enterprise – but I'm intensely proud of what we've already achieved.
Renaisi is 25 this year, and at a Local Trust event on the anniversary of the national strategy of neighbourhood renewal, I was reminded how far things have come in 25 years – and the past six months. But also, how we're looping back to some old questions.
Renaisi emerged at a time when our neighbourhoods needed renewal, and there was a government agenda to achieve it. Today, our approach to places is very different, but the questions remain similar.
I'll share more on this in my next blog, but for now, this should give us hope and energy: hope that we can learn from everything that's been achieved to date and energy from knowing how much we can still achieve.
The moment demands a great deal from those of us who care about change – and it reminds me that our ambitious strategy is the right one.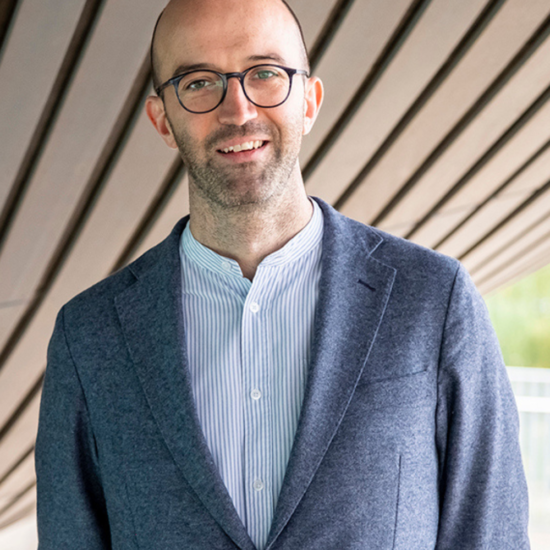 Want to find out more?
Contact John Hitchin on: