Sanctuary seekers: let's tell a new story
National Inclusion Week 2023
This National Inclusion Week (25th September to 1st October 2023), Career Coach Parul Banka asks us to listen to the authentic voices of sanctuary seekers and immigrants – without filters or interpretations of their circumstances – to tell a new, more inclusive story.
What do you know about seeking sanctuary? Have you ever wondered what it would be like to leave your home country, your family, your career and your culture behind? What does the term "asylum seeker" mean to you? What do you know, about the UK's asylum system?
We all hear and absorb stories about people, places and cultures all the time. I do it too. This National Inclusion Week I'm here to ask you to challenge yourself to unlearn some of the stories you've heard, listen to some new ones, and take steps towards a more inclusive system.
Person centred action
The system is broken. Millions of people are being locked out of society. It leads to poverty, poor health, and wellbeing – the cost is economic, as well as social, and it affects us all.
We are committed to helping people overcome the barriers to sustainable employment so they can benefit from the social and economic security work brings. But the same debates, the same work contracts, and the same business models will not create the change people and communities need. ​But does a broken system mean that we can't do anything about it? Of course, not!
These questions are tough. There is no one solution, and it won't be solved by one hero individual or organisation. We'll only change by working together to make an impact, piece-by-piece, layer-by-layer, and with those at the heart of the issue playing a central role.
Watch the videos below to hear from sanctuary seekers about their experience of looking for work in the UK. We use the term sanctuary seekers here because not all people seeking sanctuary are refugees or asylum seekers. Like Winnie below, who has a British National Overseas visa.
Listen to the full story
In the words of sanctuary seekers, the challenges they face after moving to the UK are:
"Start(ing) everything from zero."
"We left our friends and family and stay alone in a new place."
"You are always rejected by your interviewers that you don't have any local experience."
"Taking time to integrate in the community."
"Language, new culture, (new) people, connecting with the community and creating networks, employment and access to public funding."
"Financial and cultural difficulties."
What does inclusion mean to a sanctuary seeker?
"A more equal world."
"Access to our dream life."
"Seeing me as an individual/as a person/as a human being. Forget everything else. Don't think (of) my background, my status, my religion and my colour. Think of me as a professional engineer. Think about what I will bring to your team, my skills, experience. Give me a fair opportunity and a fair playing field."
"Be more integrated and included in the community. Driven with hope for freedom and safety and rebuild my life in the UK."
At Renaisi, our mission is to challenge the root causes of economic and social exclusion to strengthen communities across the UK. It is a big ask and we could do with your help.
If you are a UK based employer, please treat this as a call-to-action to alleviate social and economic exclusion in the UK. Let's collaborate to create 'a fair opportunity and a fair playing field' for people:
who have had to seek sanctuary away from home, often for reasons beyond their control
who had to flee their home because of war or persecution
driven with hope for freedom and safety
wanting to rebuild their life in the UK.
Take action to make an impact
Together we can shape a new inclusive system where sanctuary-seeking is a chapter in a story; not the whole story.
Ready to join us? Get in touch to find out how we can work together.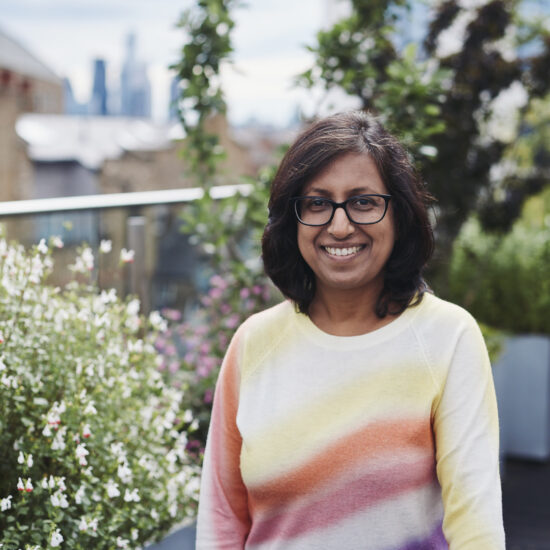 Take action
Contact Parul Banka on:
Renaisi's frontline services
We look deeper than the symptoms such as poverty, poor wellbeing or lack of integration in the society and address the root causes of exclusion:
Empowering sanctuary seekers to find sustainable employment aligned with their skills, experience, and values. All our work is person-centred.
Enabling UK employers through mentoring, training, coaching and supplying high-quality international talent, to reshape the UK employment market.
Challenging the systems that perpetuate and entrench socio-economic exclusion and marginalisation.​
Embodying the change we want to see in the world.