Targeting injustice through place-based work  
On 30 June 2022 the place-based community of practice will be joined by The West of England Centre for Inclusive Living (WECIL) and The Black Wellbeing Collective to discuss targeting the root causes of injustice in a place.
The next community of practice meeting takes place online, 12:00-13:30 on Thursday 30 June.
We will be joined by speakers from The West of England Centre for Inclusive Living (WECIL) and The Black Wellbeing Collective. They will share their experiences, with a particular focus on the importance of lived experience leadership and connecting to place in targeting injustice.
From here, we will move on to a group discussion about:
Common learning on how using the lens of place can support targeting injustice
The challenges and tensions of aiming to target root causes via a place-based approach
Approaches to identifying the root causes of injustice in place and centring lived experience
Place-based organisations' role in addressing justice at a national policy level
Speakers
Camille Lesforis, Founder The Black Wellbeing Collective
Camille Lesforis is the Founder of The Black Wellbeing Collective, a mental health and wellbeing service that prioritises the lived experiences of the Black community to heal from racial trauma, racial bias, racism and discrimination. Camille is a freelance Community Organiser/ Project Manager/ Wellbeing Facilitator in the racial justice, social justice & wellbeing sectors. Her career is dedicated to improving the wellbeing of Black and racialised communities and to encourage collective healing from racial trauma, racial bias and discrimination. 
Using forms of creativity, art therapy and holistic practices, Camille holds space with both charitable organisations, small businesses and corporations fusing art & wellbeing to connect with others. She has worked with companies such as Somerset House, Black Thrive Lambeth, Lush Cosmetics, Too Good to Go & many others. 
Dominic Ellison, CEO The West of England Centre for Inclusive Living
Dominic Ellison is Chief Executive of WECIL (West of England Centre for Inclusive Living) – one of the UK's largest Disabled People's Organisations.
WECIL is based in Bristol and provides services co-designed with and delivered by Disabled people to support other Disabled people to access their rights to independent living, choice and control. In this work Dominic works closely with commissioners across Local Authorities and the NHS to ensure that Disabled people have the influence to shape the local systems that should serve them and develop truly person-centred services, while also using his platform to influence policy on a local, regional and national level.
Leading a Disabled People's Organisation builds on Dominic's background in supporting local communities to own the solutions to their own challenges and championing locally and socially owned service delivery as he has did as Chief Executive of a community-led economic development agency in East London and as prominent activist in the co-operative movement.
Dominic has lectured on building community leadership in regeneration as part of Bachelors and Masters degree courses at University of the Arts Bournemouth, University of East London and Goldsmiths University and given talks on the subject at several international conferences. He was commissioned to advise the Mayor of Ansan in South Korea on developing a strong social economy within a major city regeneration scheme and by the British Council to develop social economy development programmes for overseas countries.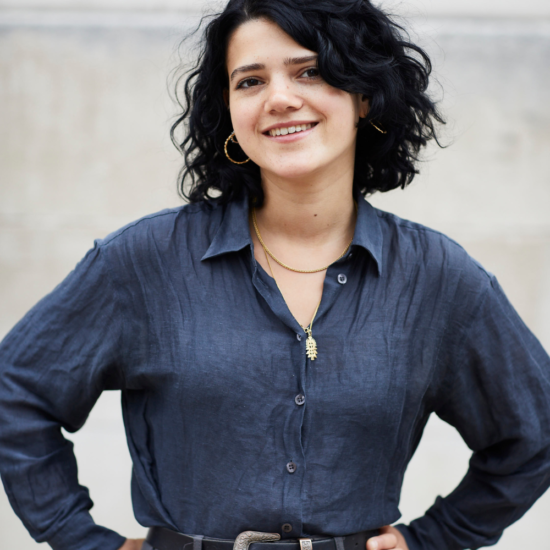 Want to find out more?
Contact Kezia Jackson-Harman on: