Celebrating Black History Month at Renaisi
A round up of team activities celebrating Black history, culture and people for Black History Month 2021.
October is Black History Month so as a team we took the opportunity to take part in learning events, and to celebrate.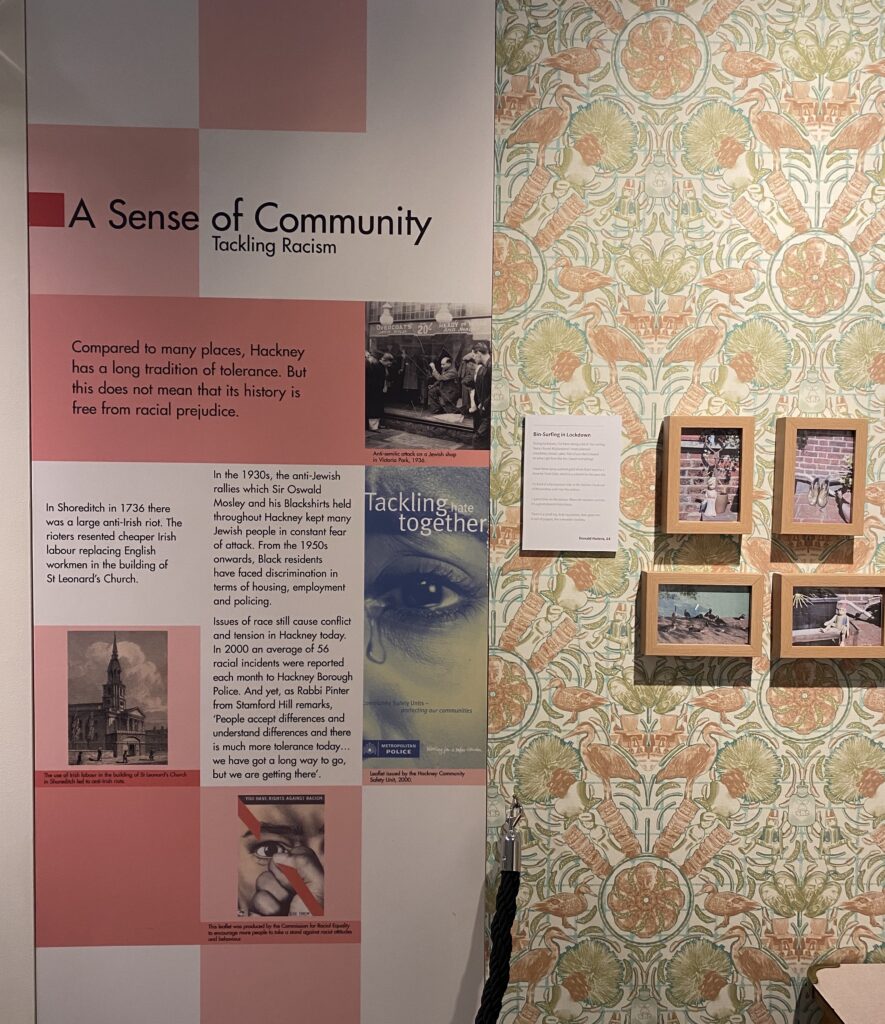 Staff activities shining a light on Black history and people of note included a trip to Hackney Museum's 'Being African in Hackney: 1960s-2020s' exhibition.
The exhibition is the first in a series to explore, understand and share the experiences of Hackney's diverse African heritage communities. African heritage communities in the borough have grown over the last 60 years. It runs until the end of November 2021.
Research & Evaluation Consultant, Waseem Meghjee said:
We also shared historical figures we look up to, who included:
James Barnor – British Ghanian photographer with an exhibition at the Serpentine Gallery
Colin Roach – a 21-year-old man who was killed in police custody in Stoke Newington in the 80s and the circumstances of his passing brought to light racism and policing issues in Hackney
Reni Eddo-Lodge: Journalist and author of Why I'm No Longer Talking To White People About Race
Shirley Bassey: singer, well known for her work on James Bond movie soundtracks
Akala: Rapper, journalist, author and all-round legend
Laurie Cunningham: footballer and one of the first few black British footballers to play in the top divisions in the country
Betty Campbell: Wales' first black headteacher
Beverley Bryan, Stella Dadzie, and Suzanne Scafe e.g. the authors of the book The Heart of the Race: Black Women's Lives in Britain
Fred Hampton: not British but legendary American activist in Chicago's Black Panther Party
Joan Armatrading: singer and guitarist
Chris Eubank: boxer (Senior, not Junior)
Guy Reid Bailey: the man who sparked the Bristol Bus Boycott
Books, movies or TV series featuring a prominent black character that we love:
The Last Holiday
Top Boy
Hidden Figures
The Wire
Hustle
She Hate Me
The Good Fight
Training Day
Speech Debelle by Buddy Love
Black by Dave
Taking Up space: The black girl's manifesto for change
Afropean by Jhalak Prize
Small Island by Andrea Levy
The Help by Katherine Stockett
Girl, Woman, Other by Bernadine Evaristo
We have been thinking more broadly thought about equity and inclusion in our own work for some time now. Read this review our progress towards making our own organisation more inclusive.
About Black History Month
Black History Month originated in the USA in the 1970s and has been celebrated every October in the UK since 1987. It is a month-long opportunity to celebrate the fundamental role people from African and Caribbean backgrounds – who are often excluded from the mainstream, white-centric narrative – play in worldwide history and culture. It is also an opportunity for people of all backgrounds to challenge negative stereotypes and address racism.