Renaisi is a finalist in the UK Social Enterprise Awards
Renaisi is a finalist in the UK Social Enterprise Team of the Year Award in recognition of the work colleagues have done in the last year to respond to the challenges of COVID, supporting customers, clients and each other.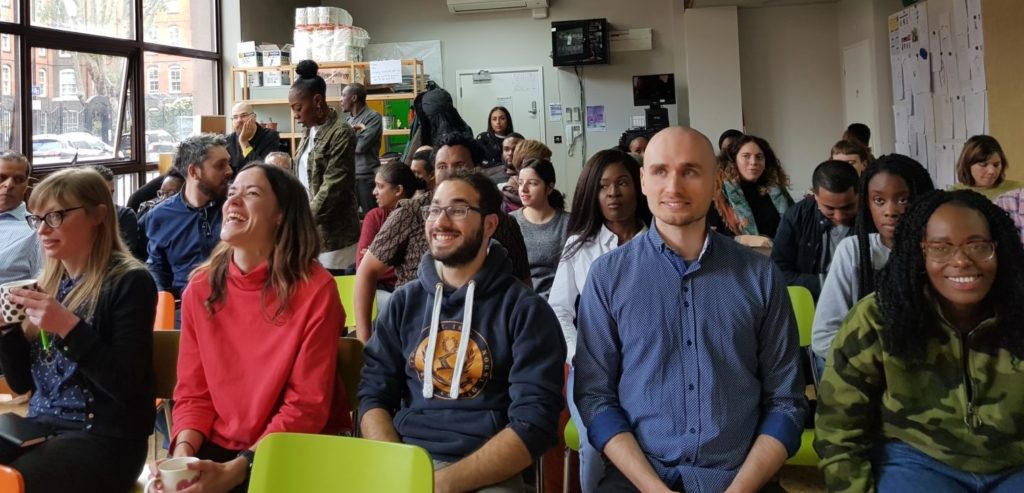 It is an honour to have been shortlisted in the UK Social Enterprise Award, recognising Renaisi as one of the leading social enterprises in the country. Social enterprises are businesses which trade for a social or environmental purpose. There are 100,000 social enterprises in the UK contributing £60bn to the UK economy, each one being set up to tackle some of the biggest challenges we face from homelessness to the climate emergency.
The UK Social Enterprise Awards run by Social Enterprise UK, the national membership body for social enterprises, recognise the nation's most pioneering social enterprises. This year the Awards featured two new categories one recognising a Social Enterprise Building Diversity, Inclusion, Equity & Justice and the other for the Social Enterprise Team of the Year – a category specificallyacknowledging those teams which have demonstrated the strength, passion and resilience so characteristic of the social enterprise sector over an extremely challenging year.
Renaisi's application for the award referenced work colleagues have done to get food to employment programme customers in lockdown, secure extra funding to fight digital exclusion, adapt learning partnerships, grow the business, launch new projects, and remaining committed to impact beyond our social mission through internal team initiatives.
Commenting on being shortlisted, John Hitchin CEO said:
Commenting on the Awards, Chief Executive of Social Enterprise UK Peter Holbrook said:
Winners of the awards will be announced at the prestigious awards ceremony held at London's Guildhall on 8 December.