Helping refugees and migrants access food during lockdown
Case Worker Faisal Ahmed describes how he got food to refugees and migrants across London during the first week of the coronavirus crisis.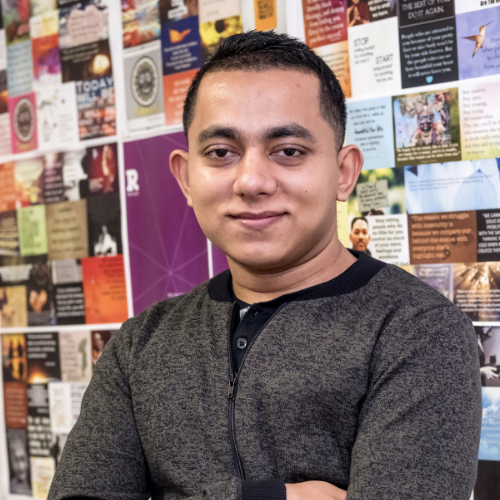 Monday – the start of a week in lockdown
Every day starts with a conference call with my teammates. We've got a great team, led by Gerrar Ahmed, on the RISE project (funded by The National Lottery Community Fund and ESF). We work closely together to share ideas and support each other to solve the challenges our customers face.
RISE is about helping migrants into sustainable employment and there are often many barriers to overcome before a customer can even think about holding down a job. We help them to meet their basic needs like housing, understanding the benefits system, connecting them with social services, GPs and mental health services so they are in a better place to think about job applications.
After the team meeting I start my phone calls to customers. I normally have a fortnightly face-to-face meeting with each customer but since we've been in lockdown I'm checking in more often via phone and text. The problems that refugees and migrants face have been increased because of the crisis so I make sure that I have enough time to talk with each customer by not booking back-to-back meetings. That way if a call over runs because a customer needs my support, I can give them the time they need.
Tuesday – changing the way I work because of coronavirus
Despite everything that's going on, some customers still want help with job applications or learning materials to develop their skills and improve their English while they stay at home. I've had some good calls and lots of quick texts to check in with people, but it felt like there was only so much I could do over the phone to help customers into jobs. Language barriers are harder to overcome when you're not face to face, and many clients don't have WiFi or laptops to do applications so I started thinking about how I can help right now.
As a team we realised early on that the biggest issue customers were facing was lack of food. Many were unable to get enough food for themselves and their families because of lack of money (some have no recourse to public funds) or because their usual services had shut.
I used to work in a housing charity and I built up a good network, so I started sending emails out to local charities and community groups to see if they could help; I got responses almost immediately!
Wednesday – finding food for refugee and migrant families
I've been working long hours in my room talking to clients and sending emails to everyone I know explaining what Renaisi does and why refugees and migrants need help at the moment. The response from so many people and organisations has been brilliant.
I got offers of food donations and parcels from a Greenwich Community Support Group, Share Iftar, The People's Kitchen, Co-Op Youth Group, First Love Foundation, Sufra North London, Fareshare and Plan Zheroes.
Emily from Hubbub told me she would try to get smart phones for our clients in South East London and a charity called Little Village said they can provide newborn packages for families, including for people living outside the boroughs they cover. We just need to arrange the delivery.
I even got a lovely offer of free haircuts for all our customers – just as soon as they are able to come back to our office!
Thursday – overcoming the transportation issues
I'm really pleased with the number of food parcels and meals I've managed to get donated but there was still one problem to deal with; getting food to customers in all the 10 London boroughs we deliver RISE. Most of my contacts are in south and east London and unfortunately the nature of lots of publicly or charitably funded services, is that they can only support people within a specific location.
At the moment we're reliant on community volunteers. Next week Bikeworks will deliver 50 meals (provided by Reffetorio Felix) to refugees and migrants regardless of postcode, and the brilliant Islamic Relief team will start to deliver 50 meals cooked by the People's Kitchen every Saturday.
But with the lockdown set to continue we need a longer-term solution to get food to people across London. I'm hopeful that we can build long term partnerships with many of the organisations I've been in touch with during the corona crisis.
Friday – a mention on the radio
I've lost count of the number of food parcels and meals we've received or had delivered in the last week or so but it's been nice getting the messages of thanks from my customers. It's terrific that despite having no additional funding to offer, so many community groups, local businesses and charities have stepped up to help.
Towards the end of the day I got a phone call from Kiran Chihal from The People's Kitchen, she asked if it was ok to mention me in a radio interview she was doing for BBC Radio London! You can find out more about what she's been doing to help get nutritious food to people here.
As I headed into a weekend on lockdown, at home with my big family, I felt tired but pleased at what we'd achieved as a community of organisations.
I can't help but wonder what more we could do in the long term if we were able to break down the geographic and bureaucratic boundaries our sector faces.
---
Since this story was written RISE's funders, the National Lottery and European Social Fund have advised that, although purchasing items such as food packs for participants is generally beyond the scope of our funding for RISE, it is acceptable to help participants to continue to take part by giving them the means to overcome barriers they face. Any support is carefully assessed on a case by case basis.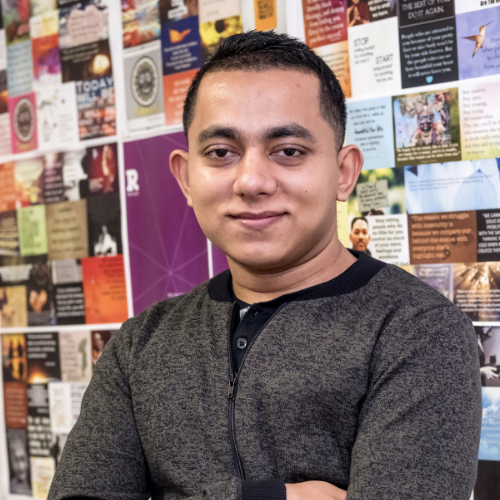 Get in touch if you'd like to help
Contact Faisal Ahmed on: