Our Team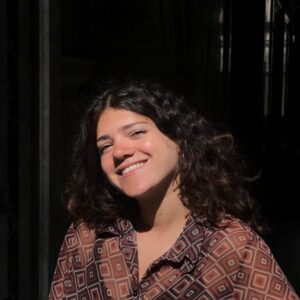 Kezia Jackson-Harman
Place-Based Project Manager
Kezia Jackson-Harman
I am a Place-Based Project Manager working on building our learning and supporting organisations with their place-based and systems change efforts. The nature of place-based and systems change approaches means that my work can look very different from day to day but it often involves facilitation, managing research projects, and exploring and evaluating place-based and systems change approaches.
My experience & skills
Prior to joining Renaisi I supported place-based funders to explore and progress learning around equitable grant-making practices and community engagement while working at UK Community Foundations. I am confident in leading the development and facilitation of thematic learning programmes and communities of practice alongside providing one-to-one support to charities in their organisational development.  Practically this has equipped me with skills including running workshops, focus groups, rapid literature reviews and interviews.
I also currently pursuing a masters in International Development, where I am exploring the role of place-based community philanthropy in shifting power and accountablity in the development system.
Hobbies & interests
In my spare time I love cycling, recipe writing, volunteering in cooking-related community projects and exploring new areas of London (often on my bike) to discover cheap "hole in the wall" restaurants with amazing food. My upbringing was in Ethiopia and I spend my life continually looking for ways to escape the English weather.