Wise Horizons: digital skills for over 50s
Renaisi launches a programme of support to tackle the digital skills gap. Wise Horizons is funded by the Power Up initiative, run by Good Things Foundation, with financial support from J.P. Morgan.
Renaisi's new Wise Horizons programme will contribute to regional plans for recovery and growth by supporting East Londoners aged 50+ who are long-term unemployed or in low paid work, to gain digital skills.
From finding work, to accessing services and communicating with our friends, digital skills are now essential. But not everyone has the confidence or skills they need to thrive in our increasingly digitalised world.
The Greater London Authority (GLA) has identified that people aged 50+ experience significant health, social, and economic inequalities in London and were some of the hardest hit by the pandemic both socially and economically.
Helping over 50s to develop digital skills will lift some of the most disadvantaged Londoners out of digital exclusion, support them in to good work, and ensure they are not left behind in the recovery from the pandemic.
About Wise Horizons
Wise Horizons is tailored to the needs of over 50s in East London who are furthest from the labour market.
Renaisi's specialist advisors and a Digital Skills Tutor will support individuals to develop new digital skills that align with today's employer needs.
The intensive and structured employability programme integrates digital skills learning into the employment support journey.
Digital skills support will include 24 hours of group-based learning spread over 12 weeks, two hours weekly, and will blend e-learning modules with our proven employability curriculum.
Digital skills participants will gain, include:
finding and using online resources and public services
preparing for remote interviews and remote working
money management, including using online banking and pensions
communicating online
staying safe online
Participants will get support from their Advisor for an additional 12 weeks after the digital programme is complete. Participants who move into employment will be supported to ensure any in-work issues are addressed and they have the best possible chance at sustaining and progressing within their new job
A final assessment will evaluate the individual's overall progress and to what extent they achieved their personal learning goals.
Do you know someone who could benefit?
Get in touch using the form below, if you know someone who could benefit from the Wise Horizons programme:
About our funder
We're excited to be a partner of the Power Up initiative, which is supporting nine new projects to tackle the digital skills gap. Power Up is run by Good Things Foundation, with financial support from J.P. Morgan.
Power Up aims to drive economic and social inclusion through digital skills, powering up people, provision and places.
Projects will take place in four areas of the UK; Bournemouth, East London, Edinburgh and Glasgow, and will help organisations to embed digital skills into support for employability and financial inclusion.
Visit the Good Things Foundation website to find out more about the funded projects and keep up to date with all the latest news from the Power Up initiative or follow the hashtag #PowerUp on social media.
About Renaisi's employment & advice services
Renaisi has delivered services to communities across London for over 10 years. We support people to develop skills, connect with their community, and secure sustainable employment.
We embed digital support into all of our programmes and provide a person-centred digital skills approach that fits seamlessly with our employability programmes.
Find out more about Renaisi's services.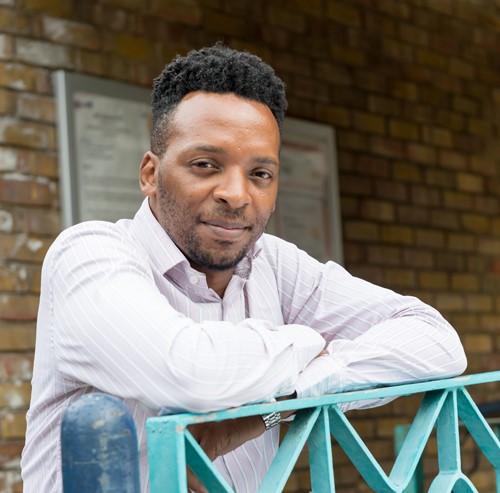 Want to find out more?
Contact Trevor Grant on: