#weeknotes – week beginning 4th January 2021
New year, feels a lot like the old one. There are four things about this year that made things feel a lot like the last one.
1. Hard work and concentration difficulties
Even though in some ways this was an easier week than normal – you can tell that all colleagues, internal and external, were easing themselves back into things – there was a lot that needed doing. I did a fair amount of planning on a couple of big projects, spent a lot of time with a director returning from maternity leave (interesting time to come back!), and also caught up with people about a range of smaller projects.
Throughout it all, I found it hard to get back into things. I was one room over from where I had spent a lot of the past fortnight with my girls, and of course they are still very much around. It is going to be an interesting couple of months.
2. Team work and change
One of our Directors, Laura Busfield, has returned from maternity leave. It's great to have her back, and I'm looking forward to getting her experience and perspective on things that are happening fast. I am also very aware that the usual challenges for women returning to work after maternity leave is going to be heightened by the fact that everything has changed so much due to the pandemic, and also that the requirements of her work have shifted too. The whole of SMT has shifted massively in the time she's been away, but it's going to be harder for her to see it than for those of us who took the steps together, week by week. My job is going to be to support the whole team to work together through what is just another change.
3. Upheaval and grief
The external news is so awful at the moment, whether it's the UK COVID case, hospitalisation and death numbers, the impact of another lockdown on children and businesses (I know everyone struggles with lockdown, but the fact that we are closing schools just underlines how completely we have failed our children), or the genuinely shocking news from the US.
We also got incredibly sad news in our team, as a colleagues' parent died suddenly. Grief is everywhere, leaking out of so many conversations, and being held by people in different ways. As a society, we're going to be dealing with it for years.
4. Hope
Despite all of this, I actually ended the week feeling hopeful. I'm not sure if it was the positive data from our most recent staff survey (I'm so proud of our managers who have supported their teams in a way for us to get such good results), the fact that I know quite a few people who are getting vaccinated, some interesting conversations about some work, or the fact that there is a little more light in the day.
I was reminded that grief and hope aren't actually that strange a pair of bedfellows.
Reading, listening and watching
Over Christmas I read sci-fi (Cixin Liu), poetry (Will Harris), and started listening to Barack Obama's autobiography. I also watched a really lovely film called The Biggest Little Farm, about the development of a sustainable farm outside of LA. There's something amazing about the commitment to an idea, and the strength of the resilience and diversity that they build on that farm. But my goodness, it's hard. If you're looking for metaphors there for system change or society as a whole, then remember just how hard it all is.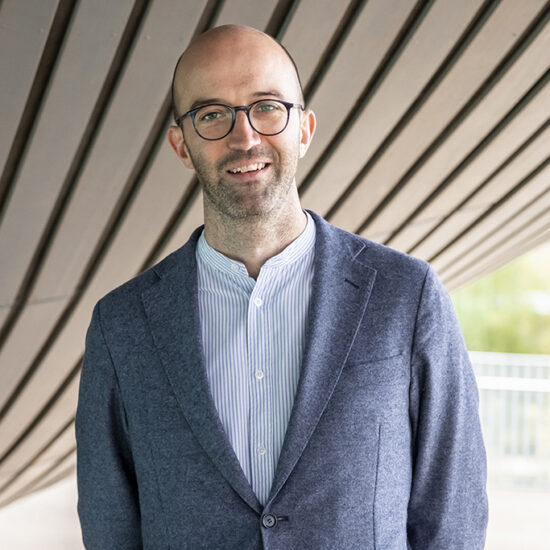 Get in touch
Contact John Hitchin on: