Creative methods bring research to life
Renaisi worked with a video ethnographer to bring our research to life and communicate findings to our client IntoUniversity.
IntoUniversity is a charity that aims to advance the education of children and young people living in disadvantaged areas. They run local learning centres and a range of projects where young people are supported to attain either a university place or another chosen aspiration.
About the research project
IntoUniversity commissioned Renaisi to help them understand the impact their work has on students' attainment at GCSE, which is a key point in a young person's progression and future pathways.
IntoUniversity had evidence that the students they work with are more likely to progress to university but with a complex programme and many variations in how young people engage, they wanted to be more precise about the difference the charity makes. They also wanted to develop a strong theoretical model to underpin their work.
Our approach
Renaisi's research was qualitative – engaging closely with young people, parents, volunteers and staff. We spoke to just over 300 people across eight different IntoUniversity centres. This gave us the opportunity for an in-depth exploration of people's experiences, drawing on their knowledge and insight into the difference IntoUniversity makes for young people.
Creative research methods
Renaisi's Head of Consultancy, Louisa Thomson, commissioned our partners Close-Up Research to undertake a piece of video ethnography as part of the project – based in one of the IntoUniversity centres in Brent (north London) bringing the findings to life through a series of films.
In this film, students and parents discuss the impact that IntoUniversity Brent has had on them.
In this film Eleanor and her dad, Carl, talk about the impact of IntoUniversity Brent on both of them.
You can watch more of the films on the IntoUniversity YouTube channel.
Methodology
Video ethnography is a research method which involves spending time with people in their own surroundings. It is a powerful way to record and explore experiences and behaviours. We worked closely with Close-Up Research to ensure that the filming in the Brent Centre reflected the research questions and also that the insights from the video interviews were then fed into the final report.
The findings
Our research found that IntoUniversity delivers a holistic and supportive programme and can be confident that there are many ways in which this supports increased attainment.
A draft theoretical model was developed, tested and revised throughout the project. This helped to articulate IntoUniversity's goals; the barriers young people face in progressing to university; and the outcomes that young people achieve through engaging with the charity.
The model captured what is unique about different programme strands, the key ingredients and features of IntoUniversity's support and the factors that help keep young people engaged.
The research and films were shared at IntoUniversity's launch event in November 2019 to help demonstrate the impact of their work to their guests in a creative way.
You can read the full research report or the executive summary on IntoUniversity's website.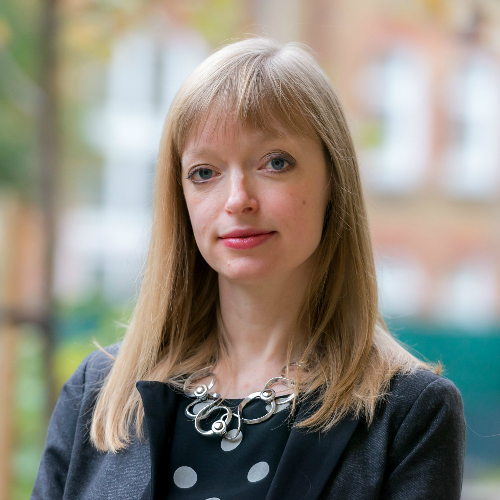 Want to find out more?
Contact Louisa Thomson on: