Process and implementation evaluation of The Access Project
The Access Project works with bright students from disadvantaged backgrounds to help them gain access to top universities through personalised academic tuition and university admissions support. They have robust impact measurement processes in place and are able to rigorously demonstrate the difference they make to young people's progression and access to university.
The Access Project asked Renaisi to help them understand where there were variations in the way that their programme is delivered, and what helps and hinders high quality and consistent provision of their tutorial model. This was an interesting evaluation request focussing exclusively on questions around process and implementation and unpicking which factors across the organisation and its diffuse settings might be influencing variations.
What we did
The evaluation involved qualitative fieldwork with a sample of eleven schools, three of which were piloting different online models of tutorial provision. We researched:
People: the influence of the relationships between students, tutors, The Access Project staff and teachers that are fundamental to the charity's work
Settings: the contexts where tutorials take place
Support: provided to tutors, schools and staff by The Access Project to enable them to be effective in their roles
We spoke to teachers and senior leaders in schools, students, volunteer tutors, Access Officers (the people based in schools and responsible for delivering the programme), and business partners. Themes and trends from the qualitative fieldwork were explored further with a larger sample of programme participants through quantitative surveys and focus groups.
By sharing learning in real time The Access Project were able to make decisions based on emerging evidence:
What we learnt
During the evaluation we developed a close working relationship with The Access Project's in-house impact team. We were able to support them to identify and take action throughout the project, rather than waiting to reveal the findings and recommendations in the final report. This included providing guidance for ongoing monitoring of the factors that influenced student outcomes.
The evaluation came at a critical point for The Access Project as they had ambitious plans to expand to new schools and into new areas of the country.
The process evaluation has allowed The Access Project to take concrete actions to improve the quality and consistency of their programme delivery. It also helped them to refine their approach to online tuition and the future shape of this model ahead of any further rollout.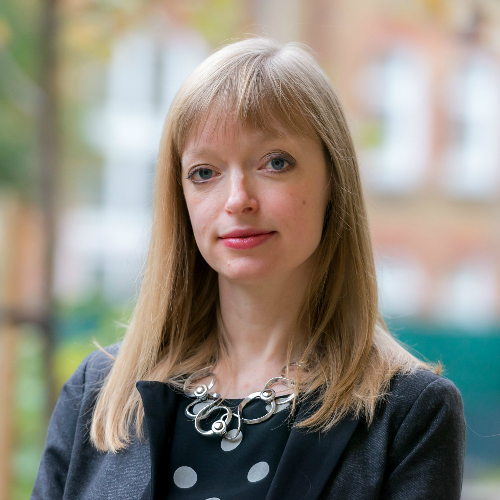 Want to find out more?
Contact Louisa Thomson on: