A long-term evaluation partnership
Case study
Stephen Miller, Director of Impact and Learning at Power to Change, Chloe Nelson, Impact and Learning Manager at Power to Change, and Mylene Pacot, Principal Consultant – Strategy & Impact at Renaisi, reflect back on their long-term evaluation partnership.
Between 2018 and 2022, Power to Change commissioned Renaisi as their external evaluator across three programmes for community businesses (Bright Ideas, Trade Up and the Community Business Fund).
Why work with an evaluator?
Like many other social sector organisations commissioning evaluations, the charitable trust decided to bring an evaluator on board for a range of reasons:
To understand Power to Change's impact on community businesses in an objective way.
To gather learning on an ongoing basis so programme delivery and design could improve over time.
To understand how best to support community businesses across three stages of development.
To enhance the capacity of the Learning & Evaluation team at Power to Change.
Using mixed methods – such as qualitative interviews, fieldwork visits, learning workshops, as well as descriptive statistical analysis of survey, application and publicly available data – Renaisi produced a range of outputs including:
Why choose Renaisi?
So why did Power to Change choose Renaisi as their evaluator? They shared:
How did the evaluation go?
Now that the evaluation has been completed, Chloe and Stephen shared candidly what they thought worked well, and what could be done differently in future.
| What worked well | Lessons for the future |
| --- | --- |
| Close working relationships between the evaluation team (Renaisi) and the programme delivery team (Power to Change) enabled quick feedback loops. | Renaisi was commissioned 18 months after the programme had started. In hindsight, it would have been useful to commission the evaluator at the very beginning. |
| Renaisi adapted and evolved its evaluation methodology over time, and responded to Power to Change's evolving needs (e.g., by adding a quantitative research element to the evaluation). | Creating a strategy that would bring the three programmes together was an ambitious goal; it took longer than expected and was shaped over time based on the learning that regularly came out of the different programmes. |
| Renaisi produced several short evaluation outputs, rather than one long report, which helped people engage better with the learning. | It would have been useful to co-design a dissemination plan in advance of each of the evaluation outputs Renaisi produced. |
| Renaisi managed the balance between keeping Power to Change informed yet not sharing an overwhelming amount of information. | Renaisi used a mixed-method approach, combining quantitative and qualitative research. Introducing methods such as Qualitative Comparative Analysis or Process Tracing could have lent weight to the qualitative findings. |
| The Renaisi team was responsive and flexible; for instance, they took on Power to Change's feedback on report structure and adapted. | |
| Renaisi built on learning from other evaluations to strengthen its findings on Bright Ideas, Trade Up and CBF. | |
What will we do next?
Building on those reflections, Renaisi is committed to continuing to work with its clients in a flexible manner, building close working relationships with key programme stakeholders, and producing accessible reports to help our audience better engage with the findings. Working with our clients, we also want to think more proactively about communication and dissemination plans and draw more explicitly on codified evaluation methodologies.
The Power to Change team has also taken concrete actions as a result of this evaluation: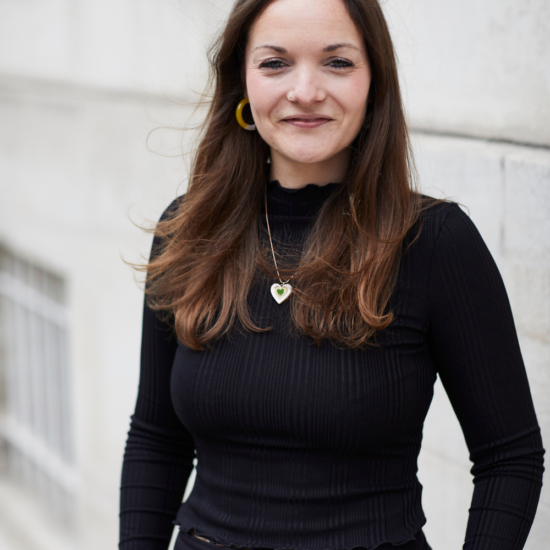 Want to find out more?
Contact Lily O'Flynn on: