When learning means bringing everyone (back) to the table
Research Consultant Kathleen Bailey shares their reflections on the power of human interaction following a rare in-person learning workshop with the Spirit of 2012 staff team.
This month Renaisi hosted our first full-day in-person (!) workshop in almost two years as part of our three-year evaluation and learning partnership with Spirit of 2012. Spirit is the legacy funder of the London 2012 Olympic and Paralympic Games, founded in 2013 with a £47m National Lottery endowment. Using the momentum of events, Spirit invests in projects that improve how people feel about themselves, others, and their communities.
The atmosphere on the day was buzzing and people were moving around the room to reconnect, chat and laugh with each other. The tea and biscuits were a highlight (along with the 'blind-drawing' icebreaker); there was universal acknowledgement that in-person small groups were infinitely more fun than Zoom breakout rooms.
The day was split up into three parts:
The morning session was about Spirit's organisational model for funding, with reflections on which mechanisms for positive change worked well and which worked less well.
The second session focused on Spirit's influencing goals.
The third session focused on stakeholder mapping and learning. This ended with a final whole-group discussion on the next steps for Spirit.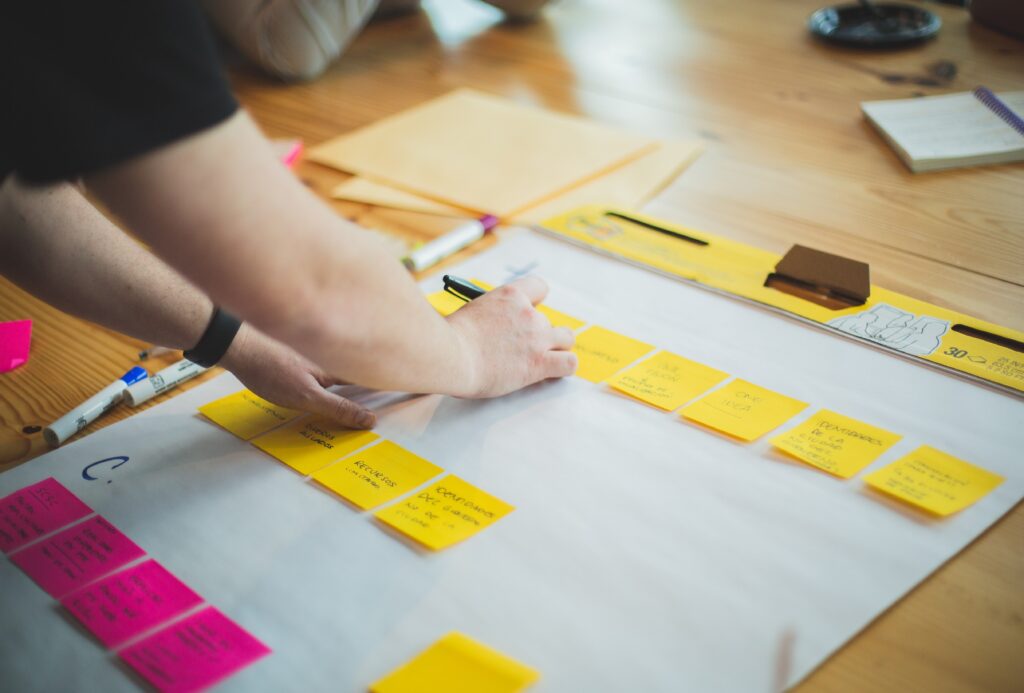 The power of human interaction for strategizing
I was reminded of the power of human interactions when it comes to reflecting, learning, and strategizing. In particular, bringing everyone around the same table felt useful because:
The team could hear more about the Chief Executive's vision for the future, and react to it. This created greater awareness within the Spirit team of the importance of a shared mission and goals for influencing.

Staff could get a better understanding of each other's skills, expertise and networks; thus enabling them to build on each others' strengths going forward. The workshop offered an opportunity for individual team members to talk about their own workstreams, their goals and what support they might need from other team members in future. This meant the Spirit team could gain a better understanding of the moving parts within the organisation and how they all fit together to work towards the same goals.
Blocking a full day means having time for deeper reflections within the team – which is great when thinking about strategy. The workshop hosted by Renaisi fed into a Spirit-led discussion about their Inquiry into the Power of Events later that day. Spending a full day reflecting on Spirit's work enabled the team to re-align, think strategically, and generate new ideas.

A workshop isn't just about content; it is also about team building. The more fun and informal interactions are equally valuable. These informal interactions mainly happened during icebreaker or small group activities, whole group discussions or during lunch and tea breaks. For example, at lunch the Spirit team shared their 'Secret Santa' presents which they had been unable to do over Christmas. It was a light-hearted section to add to the agenda and allowed the Spirit team to catch up, laugh and strengthen their relationships.
Renaisi services
Working with the Spirit team; Renaisi's consultants:
helped to clarify their model and in what context it works well;
clarified their goals for knowledge dissemination; and
who Spirit should aim to influence, how, and for what purpose.
The workshop enabled Spirit to reflect on what has and hasn't worked to inform future strategies while building internal buy-in for Spirit's influencing goals and targeted approach to stakeholder engagement.
Want to find out more?
Contact Mylene Pacot on: