Syrian refugee gets her dream job in the UK
22-year-old Tala shares her experience of working with Renaisi Employment advisor Marwah Aziz to improve her English, build her confidence and secure a job.
Tala came to the UK at the age of 22 not speaking a word of English. She had to flee the war in Syria, leaving everything behind including her partially completed degree in dental technologies. Tala had been unemployed for two years when she joined Renaisi's RISE programme having been referred by a friend.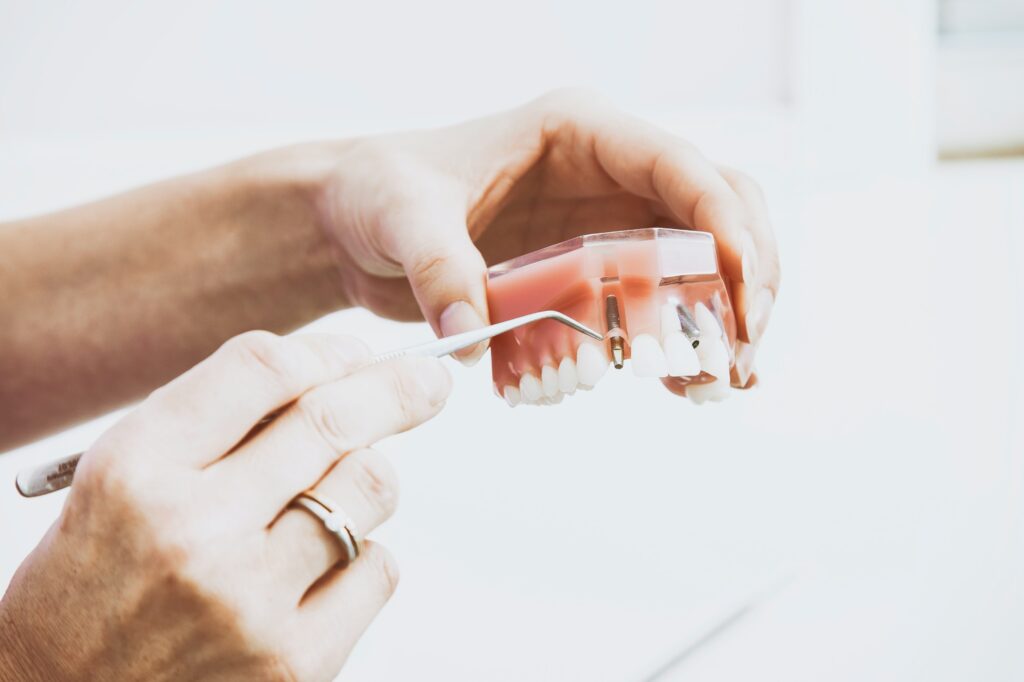 ---
"My name is Tala, I am originally from Syria, and I have been living in the United Kingdom for six years. When I came to the UK, I faced many challenges. The biggest obstacle that I faced was learning to speak English.
"A close friend told me about Renaisi and explained how they help people to find a job. When I met Marwah [Renaisi Employment Advisor] I was not confident, but I was trying to improve my English skills and my qualifications. I studied many English courses, including IT and GCSEs. I also took a UK Dental Technology course to achieve my goal and get my dream job as a dental technician.
"While I was studying I worked as a retail assistant and a laundry assistant, which helped me improve my English skills.
"My Renaisi advisor, Marwah is one of most helpful and nice people I have ever met. Marwah was always so supportive and encouraging, she helped me build my confidence, write my CV, and practice for interviews, and she told me about many workshops that helped me look for jobs.
"Marwah was beside me and supported me right until I got the dream job, as a dental technologist at Aesthetica Dental Lab. I am really satisfied to have participated on RISE."
---
Renaisi's employability support
Marwah Aziz is an Employment Advisor on Renaisi's RISE programme. Marwah helped Tala to improve her conversational English and covered the full spectrum of employment support. To start with, this includes job searches online, advice on available training and skills workshops, and support to create a good CV for the UK market.
TIP: UK CVs do not tend to include a portrait photo, but they do include a short summary or 'biography' at the top.
When Tala was ready to apply for jobs, Marwah helped her to tailor her covering letters to the job description of every role, including using key words and phrases mentioned in the job description, and prepare for the interviews.
TIP: You are not obliged to but where possible, explain any gaps in your career history.
Marwah helped Tala build her confidence with tips on preparing for interview and arranged a mock interview with another of Renaisi's employment advisors to make the interview scenario as realistic as possible.
TIP: make interview practice as realistic as possible.
After interview, Marwah helped Tala to follow up with the employer and provided guidance on the contract. Now that Tala is in work, they have monthly follow-up phone calls to see how she's settling in, and to provide advice around things like UK company culture.
Find out more about Renaisi's employment support
From April 20 – March 21, Renaisi engaged with 153 refugees and supported 110 refugees into work.
RISE is a free service to help refugees find jobs. With RISE unemployed or economically inactive refugee or asylum seekers with the right to work in the UK, those who've been granted humanitarian protection, discretionary leave to remain, or have had a family reunion application approved can access:
Free English lessons
Help applying for jobs
Support from a friendly adviser
Fun events, activities and social opportunities
Help with benefits and housing
Work support for those in employment
Transitions supports London-resident refugee professionals who already have industry-standard qualifications and full permission to work in the UK to showcase their talent, get paid work placements and permanent employment in the UK. Employers are encouraged to contact Hannah Brooke, if they'd like to make their workforce more effective and inclusive by accessing the skills of refugee professionals.