Inclusive Recruitment Checklist
To mark Refugee Week 2021, Renaisi has produced an Inclusive Recruitment Checklist to help recruiters and employers address and remove the barriers that refugees face when restarting their careers in the UK.
Inspired by Dr. Martin Luther King's I Have A Dream speech, Refugees Week 2021 is about how interconnected we are. It is a call to walk side by side, to share networks and resources, and make space for others, to create deeper and longer-lasting change than is possible alone.
The Inclusive Recruitment Checklist draws on insight from refugee professionals and employers as well as best practice from across the refugee employability sector. The Checklist includes information and tips from advertising to interviewing and onboarding and is available to download here. We will be sharing tips from the Checklist on social media throughout Refugee Week.
Refugees are people who have fled their home countries due to war, violence, conflict or persecution. They are forced to relocate and leave everything behind, including their way of life, friends, families, social and professional networks. When they arrive in the UK, refugees face a variety of barriers, which contribute to the likelihood of them being screened out in standard recruitment processes, becoming long-term unemployed or taking low skilled work.
Refugee status is not one of the 9 protected characteristics recognised by the 2010 Equality Act. This means even when employers implement equality, diversity and inclusion initiatives, refugee professionals can remain invisible. By understanding the distinct barriers that refugee professionals face, employers can help level the playing field and make their recruitment practices and workplaces more inclusive.
We encourage all employers to use the checklist to access a diverse untapped talent pool and embed more inclusivity into their recruitment approaches and workplace.
Renaisi's service for refugees and employers
Renaisi supports refugees to settle in the UK and find sustainable work through its Refugees Into Sustainable Employment (RISE) and Transitions programmes.
From April 20 – March 21, Renaisi engaged with 153 refugees and supported 110 refugees into work.
RISE is a free service to help refugees find jobs. With RISE unemployed or economically inactive refugee or asylum seekers with the right to work in the UK, those who've been granted humanitarian protection, discretionary leave to remain, or have had a family reunion application approved can access:
Free English lessons
Help applying for jobs
Support from a friendly adviser
Fun events, activities and social opportunities
Help with benefits and housing
Work support for those in employment
Transitions supports London-resident refugee professionals who already have industry-standard qualifications and full permission to work in the UK to showcase their talent, get paid work placements and permanent employment in the UK. Employers are encouraged to contact Hannah Brooke, if they'd like to make their workforce more effective and inclusive by accessing the skills of refugee professionals.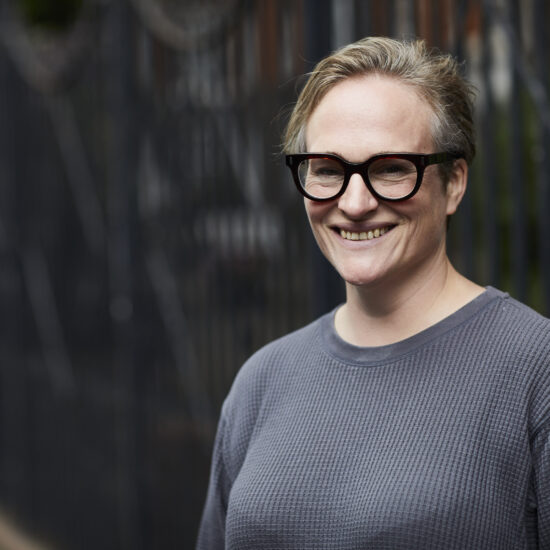 Employers and recruiters
Contact Hannah Brooke on: