Transferable ideas to empower people and improve places
O'Flynn, place-based programme evaluator, shares thoughts on using 'place' to create more effective ways of working.
The Community Renewal Fund states that 'all places face a unique set of challenges and opportunities' and calls for innovations that explore how best to tackle local challenges. In this blog I want to share some of the transferable ideas that could help over-stretched services, improve support for people in crisis and improve places for the long-term. These ideas all use 'place' as a concept to address issues without having to re-invent the wheel.
As a place-based programme evaluator on programmes such as Empowering Places and Place Based Social Action, I work with organisations up and down the country. In the last year I've been conducting interviews to understand what challenges they face and how responses to those challenges have changed. We know that people's needs are increasing, causing capacity issues, and becoming more complex. People told me the knock-on effects of increased and 'new poverty' for service providers included things like more people needing support to claim Universal Credit, access advice and use foodbanks, all of which is underlined by a mental health crisis.
While I've heard wonderful examples of new ways of working, more 'systems thinking' and better collaborations, I'm hesitant to celebrate approaches that have been developed as a necessary response to crisis and that have taken their toll on the people planning and delivering them.
Done well, using place as a tool for social change is collaborative. It recognises the skills and experience of every stakeholder and it acknowledges that there is no single, simple solution to improving things for everyone connected to that place.
Place, however, is the mechanism not the solution. For organisations to continue working collaboratively, as they have done out of necessity through the pandemic, aims and outcomes must be tangible, not theoretical; as talk of 'place' has the potential to be.
There are three ways I think place has and can continue to contribute, which I've illustrated with examples from my interviews:
Better information
Better use of resources
More inclusive change
Better information
Over the last 12 months data sharing has helped connect organisations to more people in need. Identifying who isn't being reached and taking a proactive approach to seeking them out, via diverse sources, has meant higher numbers of vulnerable people have been supported.
In Hartlepool, they have focused work around known issues such as anti-social behaviour and have since been able to bring organisations and community members together to collectively think through solutions.
Getting more organisations within a place involved in data sharing and outreach could lead to a more informed local system with the ability to connect one individual to multiple services, through one point of entry.
Better use of resources
We've learnt that there are new or different answers to who has expertise about the needs of people and places. Local authorities can provide access to excellent data, they can also help set up mass operations, such as call centres and they can pivot staff when its necessary. Community organisations bring connections, relationships and a connectedness to the issues, other providers bring expertise in mental health, domestic violence, or disabilities, for example. If you are to provide holistic and accessible support to individuals, each needs to be connected and visible.
Emerging findings suggest that collaborative initiatives are already having a significant impact on how the voluntary sector is perceived locally and nationally. Eight of the ten PBSA partnerships I work with, have seen an increase in membership with more organisations opting to join their partnerships. On the Empowering Places programme, I've seen an increase in the organisations' ability to influence, for example, the CEO of the Wharton Trust in Hartlepool has increasingly been drawn into wider conversations about place, and is being asked to take part in more policy work, appearing on local radio to discuss issues around digital exclusion, as well as being featured in an interview for the Guardian.
System thinkers would say we already knew connectivity was key, but the pandemic has forced action, and helped to prove that. Necessity has forced organisations to come together and create collaborative solutions, using their place as the unifier.
More inclusive change
One of the main reasons Renaisi uses place as a tool for change is because it can bring an awareness of 'who is not in the room'. This helps with outreach and it invites new perspectives, which leads to more inclusive answers to social problems.
The importance of representation within leadership is key for some of the organisations I've spoken to, both in terms of developing their understanding of their area and connecting with a wider section of society. I've seen many of the Place Based Social Action (PBSA) partnerships expanding their membership to include leaders from groups that represent the community and use the power of collective experience to change practice.
Listening initiatives are a tangible example of helping ensure the community's 'voice' is at the heart of any plans. The Place Based Social Action partnership in Colchester have done this by bringing together local community leaders to have open and honest, action-led conversations about what they have heard from people using their services and how they can work together collaboratively to tackle issues. They have since formed teams around specific themes.
Local collaborations are purposefully increasing and diversifying to incorporate new voices. While this feels positive, it is not without challenge, which is perhaps why meaningful collaboration was so hard to come by before the pandemic. Organisations have told me that planning becomes more complex, and priorities can become blurred by many different perspectives. One partnership highlighted that mixed levels of organisational development, strategy, diverse interests and priorities, made some collaborative sessions harder to run. Another recognised complexity in trying to authentically engage with new groups from communities they were less familiar with.
Learning from this period tells us that successful collaborations have come about when partners agree on a clear purpose, establish roles and contributions (valuing each equally), can offer resources or additional benefits to organisations collectively coming together, and are representative and inclusive.
What next?
The crisis necessitated new ways of working. The ideas are there, now the focus should be on resourcing place-based collaborations to sustain them in a healthy way. We can't rely on heroes – there's too much inequity in that – instead we need to understand the resources, roles and connections needed.
Funders, commissioners and networks of local partners can help to:
support the collation, analysis and presentation of data beyond the concrete or digital walls of a single organisation.
enable more voices to be heard and recognise the strengths in every contribution, as opposed to managing collaborative work like a linear, contained programme.
facilitate partnerships that have and could continue to create better responses to community issues, through valuing the infrastructure roles needed.
create posts with community connecting built into their remit to enable the capacity to look beyond the pandemic at what a new system could look like.
And think differently about how to recruit for those posts.
Rather than seeing recent action as something that can be sustained as is, it should serve as inspiration for what needs to change in the wider system.
If we don't aim for that communities remain reliant on the heroic and inspirational work of a few, and all that does it perpetuate the existing power and inequities that covid has so brutally highlighted.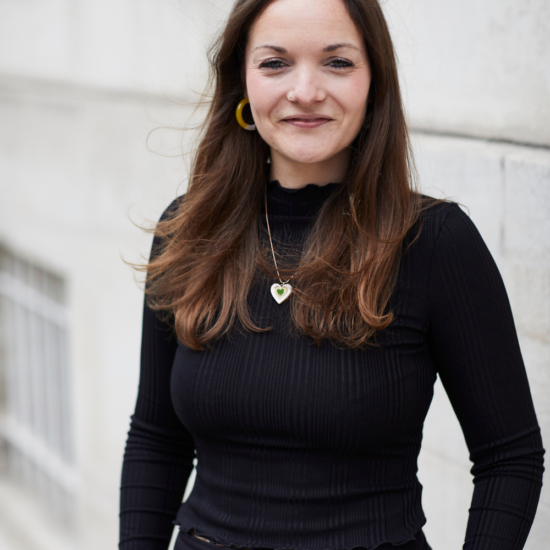 Want to find out more?
Contact Lily O'Flynn on: