Week notes takeover – Louisa Thomson. COVID-19 week 19
John Hitchin was on leave last week so Louisa Thomson, Head of Consultancy, takes on week notes: week beginning 20th July 2020.
Every week at the moment passes in a flash of exciting new projects starting up, and our increasing focus at Renaisi on what the 'respond' phase of COVID-19 looks like. In amongst a blur of online calls, reading reports and catching up with the team, two moments stood out this week.
Continuing to experiment with virtual engagement
Renaisi is the learning partner on Esmée Fairbairn's Leaving Care Funding Stream, working with an external consultant, Janet Grauberg. We had the last in a series of Zoom calls with grantees before a break over the summer focussing on: 'what do we need to have in place now in case something like this happens again?' The willingness of grantees to share and learn from each other during an incredibly stressful time has been incredible, but I've been increasingly sensing that the well-publicised Zoom fatigue ends up excluding some people from discussions.
We experimented with Google Jamboard. This meant turning mics off and giving participants five minutes to add their thoughts on virtual post-it notes to the questions we were posing. The richness of the responses was tangibly different from virtual conversations, and it made me realise how much I'm yearning to get back to face to face research.
Volunteering and social action
We had a catch up with DCMS this week on the Place Based Social Action programme. One of the emerging themes in places has been what a pathway towards more sustained social action might look like for the many people who volunteered in their local communities during the pandemic for the first time. For some returning to offices and full-time work might mean the end of their volunteer journey. For others, it will have inevitably sparked a connection to their local place that might not have existed before.
This is on my mind outside of work too, in my role as a trustee at Manor House Development Trust, as we work out how to attract more volunteers for the resident-led food hub that will be continuing for a while longer.
And the rest…
As John mentioned last week, we have been trialling re-opening our office on Mare Street. I don't think I fully appreciated how much I value all the micro-interactions that come during a normal day at work. Overall, it's been lovely to see some colleagues again, remember where the good lunch spots are in Hackney Central, and most importantly – rediscover that sense of a day coming to an end which was much harder to manage when home and work life all blurred into one.
On Thursday afternoon I made my way up to the Lake District for a long weekend with friends. Undeterred by the promise of pouring rain and less than summery temperatures, the main aim was to spend as much time as possible outdoors. One of the big projects we completed during lockdown was research for Defra on the mental health and wellbeing benefits of spending time in the natural environment particularly for more at-risk groups. The fieldwork was completed prior to the pandemic, but the messages in the report are now potentially even more significant given the emphasis during lockdown on spending time in green spaces near where people live. Our research will be published in the next few months and I'm looking forward to sharing more of the findings.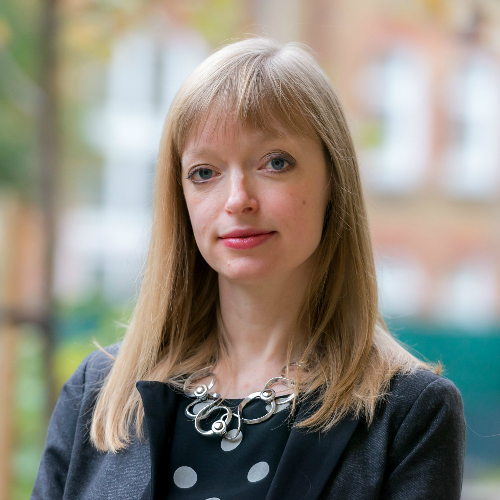 Want to find out more?
Contact Louisa Thomson on: