A home for a small charity
Renaisi was introduced to a fledgling charity that needed support to secure funding and obtain charitable status. Due to the pressures of costs and resources, it would have been impractical for the charity to have secured in-house back office support. At the same time the charity, made up of just two staff, was relocating its operations to London.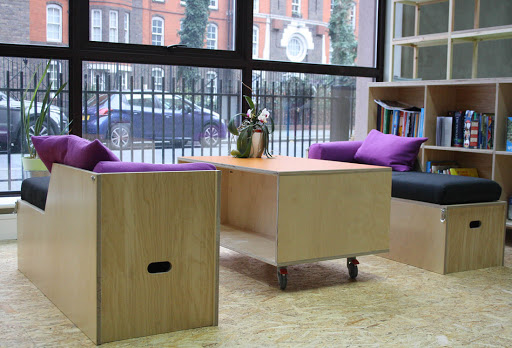 Renaisi offered the charity:
cost effective and flexible access to desk space and meeting facilities
financial and back office support services on a day rate basis.
The flexible office space allowed for a lease-free method for the organisation to quickly scale its working space and gave them access to event space and meeting facilities that would usually be unavailable to an organisation of this size. The desk space was provided within Renaisi's Hackney Central office and in addition to the benefits of a managed office provision, allowed for collaboration and shared opportunities, with the expectation this could lead to opportunities to collaborate.
The financial and back office support comprises a suite of services that would allow the organisation to offload a variety of resource intensive tasks to Renaisi's current staff members, for example:

Bookkeeping and month end accountancy
Accounts payable and receivable management
Cashflow support
Payroll and pension management
The impact of back office support
The organisation has since grown to 10 team members, leveraging the flexible support provided by Renaisi. As a team they have been freed up to devote time to seeking funding and delivering their charitable aims, and have subsequently generated a surplus of 10x the previous yearly amount.
Find out more about Renaisi's tailored workspace, finance and back office support to VCSE organisations.
Want to find out more?
Contact Safe Wongsunopparat on: