Vidhya Alakeson: Better places through community business
Ennerdale Bridge is a small village in the Western Lake District. Eleven miles from Carlisle, it is as beautiful as it is remote. In 2011, when the only pub in the village was threatened with closure, residents came together and raised £67,000 in just eight days to keep it open. Buoyed by that success, they went on to fundraise for, build and run The Gather, a brand new community centre complete with shop and café.
Community businesses have done what many couldn't; sustained village life in Ennerdale Bridge. They are making an equally positive difference in other places as diverse as Liverpool and Lyme Regis.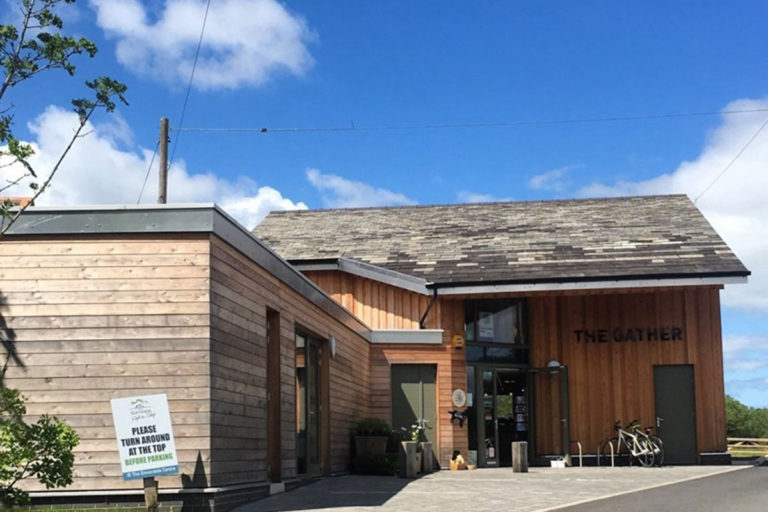 Three principal routes
Our work at Power to Change over the last three years has pinpointed three principal routes through which community businesses can improve places:
They boost the local economy by keeping money within the local area;
They protect local services and vital social infrastructure;
They galvanise the community to create change by acting as a conduit for the concerns and priorities of local people.
These are businesses that are not just in a place; they are 'of that place'.
Community businesses support the local economy, first and foremost, by reinvesting their profits locally. Millfields Trust in Plymouth, for example, has invested £1.3 million in the Stonehouse area of the city since it was created in 1999. Like Millfields Trust, the business model of many community businesses is rooted in community ownership of assets, be that solar parks, a local pub or a community centre. Asset ownership is often the bedrock that allows communities to generate the surpluses they need to meet other local priorities.
For example, Heeley Development Trust in Sheffield channels profits from Sum Studios, a dynamic arts, business and community space, into maintaining the 'people's park' – the green space that snakes its way through the Heeley area of the city.
Beyond reinvesting profits, community businesses are more likely than other SMEs to use local suppliers. For example, the 348 community shops in England have on average 25 suppliers each, 14 of which are local and 95 per cent stock local food.[1] They also support the local economy by employing local people and providing volunteering opportunities for the local community. Between them, the 6,600 community businesses in England have 35,000 staff and 119,500 volunteers. Many focus on providing opportunities for those furthest away from the labour market.[2]
Café Independent in Scunthorpe is one such place, seeking to improve the employability of disadvantaged young people in the local community by providing them with employment, training and volunteering opportunities in its coffee shop and music venue.
Alongside boosting the local economy, community businesses can enhance a place by protecting local services, as Ennerdale Bridge illustrates. They keep services going that would otherwise be lost by drawing on volunteers, bringing in different sources of funding, changing the original business model and capitalising on local customer loyalty. We have seen successful examples of communities taking over pubs, shops and bakeries from the private sector and libraries, leisure centres, parks and community centres from the public sector. Sustaining these services not only ensures local people have access to the basics; it preserves the social infrastructure on which community life depends. Healthy communities need places to meet and socialise, things for young people to do, places where families can find mutual support and spaces where generations can mix. These community spaces are in decline. Community businesses are part of the solution.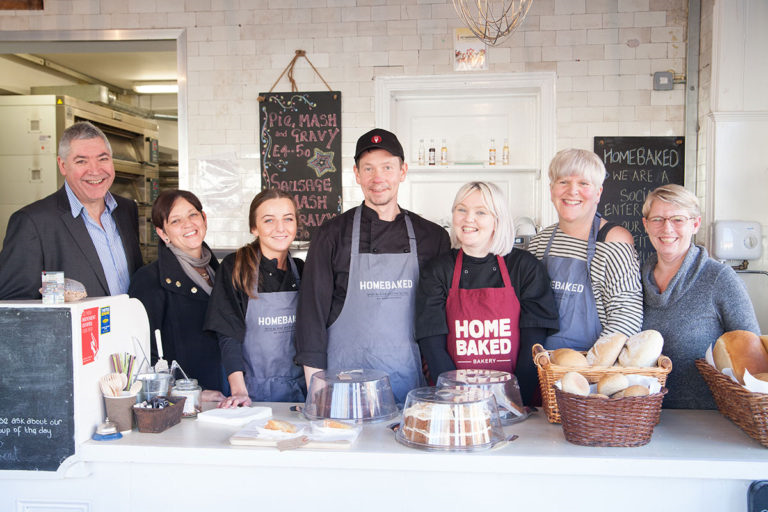 Homebaked in Anfield, one of Power to Change's first grantees and now totally self-sufficient, is a wonderful example of a community business that is preserving and improving the social infrastructure of its neighbourhood. A community-owned bakery in the shadow of Liverpool Football Club, having rescued its redundant premises, it now makes award-winning pies, feeds hungry Liverpool fans on match days and, crucially, provides a focal point for the local community that has been left to decline. The bakery is just the first step for the community in regenerating the local area. It is working towards taking ownership of the adjoining terraces from Liverpool City Council and bringing them back into use, bringing new life and new residents to the area.
The third dimension of community businesses that influences their impact on place is their deep connection to local people. Community businesses fulfill this in a number of different ways. Some like Stretford Hall in Manchester have local shareholders who actually own the business. Some like Burton Street Foundation in Sheffield have a large number of local members who elect a Board to represent them. Others like Onion Collective in Watchet in West Somerset undertake regular and in-depth consultation with their community. Whichever way they choose to do it, community businesses are defined by a shared ethos of acting in the interests of local people, giving them a voice and reflecting and responding to the needs and priorities of their community.
It is this approach that can make community business a powerful force for change in a local area, giving local people a sense of possibility and a means to take back control of the things that matter most to them. This is in sharp contrast to decades of top-down, externally driven regeneration which has often failed to build the capacity of the community to lead and manage that change and, therefore, its impact has been short-lived. Time and again at Power to Change we see communities who have been successful with one community business and built up the confidence through the process to go on and start others, responding to a broader range of local needs.
Onion Collective in Watchet is a prime example. Last year Watchet was named by the Social Mobility Commission as the town in the UK with the poorest record on social mobility. Onion Collective has been working with local people to try and turn around the town's fortunes. Its early projects focused on arts and creativity. It then went on to redevelop the local boat museum to bring greater tourism to the area. On the back of these successes, it is now the preferred bidder for the redevelopment of the Easy Quay in Watchet, with ambitious plans shaped by the local community for workshops and studios, a gallery, restaurant and self-catering accommodation. If the community manages to realise these plans, it will be the culmination of a long journey through which local people have sought to take control of the future of their town rather than being buffeted by the decisions of others.
In a small village, one community business can have significant impact. It may even be the single largest employer. Larger areas need an ecosystem of community businesses to create discernible change. One such example can be found in the Manor and Castle neighbourhoods in Sheffield. As part of the Single Regeneration Budget programme twenty years ago, the community took ownership of a number of assets from which they ran businesses such as childcare, education and training and a business centre. These have survived and continue to shape the local area and over the last decade have provided some ballast against the scaling back of local government services.
Of course, community businesses do not thrive in isolation. To succeed they depend on partnerships – with government, with the private sector and with other community businesses. Perhaps most important is their relationship with local authorities. Local authorities can be critical in a number of ways, from introducing community businesses into their supply chains to facilitating community asset transfer. Community businesses can also play a major part in supporting local authorities to meet their objectives, especially in light of significant financial constraints. However, the Localism Commission set up to assess progress on devolution to local communities identified a lack of action in many parts of the country and numerous barriers.[3] Overall, local authorities remain reluctant to give away power to communities. This needs to change for community business to realise its full potential to create better places.
Community business is not new. Using enterprise to create social change is an approach with a long, proud history and a strong pedigree, linking the union mill societies of the 18th century, the industrial philanthropists of the 19th and community entrepreneurs of today.[4] However, with local government significantly diminished in its ability to shape places, today there is both a pressing need and a golden opportunity for community businesses to fill the gap but offer a very different approach, one in which they act as a conduit for local people to define their own futures and lead local change. At Power to Change, we are excited to be part of this local revolution.
[1] Plunkett Foundation (2017) Community Shops: A better form of business, Plunkett Foundation: Woodstock.
[2] Diamond et al. (2017) The Community Business Market in 2017, Power to Change: London.
[3] Locality (2018) Findings from the Commission on Localism, Locality and Power to Change: London
[4] Wyler, S. (2017) In Our Hands: A history of community business, Power to Change: London.
About the author
Vidhya is Chief Executive of Power to Change. Prior to she was Deputy Chief Executive at independent think tank the Resolution Foundation and was also the mental health lead for the personal health budgets delivery programme at NHS England.
Power to Change is an independent charitable trust that supports and develops community businesses in England. Renaisi is evaluating the More than a Pub Programme and Community Business Fund for Power to Change.