Our Team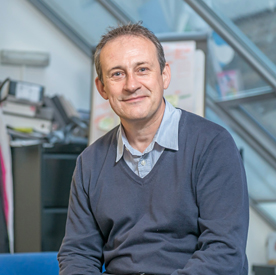 Rob Pearce
Non-Executive Director
Rob Pearce
Rob runs The Parks Alliance, a national not for profit, whose mission is to provide a voice for all those who enjoy and work in parks and green spaces across the UK. Rob is currently working across government and the greenspace sector leading the production of a national business case for parks in England aimed at securing long term investment.
Prior to joining the Parks Alliance he held senior positions in the social enterprise, public and private sectors. Most recently he was a Director at the School for Social Entrepreneurs and prior to this the Head of Corporate Projects at idverde UK the largest green space service provider in Europe. Prior to joining idverde UK Rob was Social Enterprise Manager at Engie, a global services and energy business working across the public, private and healthcare sectors.
He was Deputy Chief Executive and Company Secretary at Renaisi between 2007 and 2013 covering local economic development, community engagement and social investment. Prior to joining Renaisi he worked in local government as Assistant Chief Executive covering regeneration and planning and for a national government agency where he led large scale improvement programmes in local authorities.
Rob is a qualified accountant and has an MA in Cities, Culture and Social Change from Kings College London. He has lectured on social enterprise and regeneration at University College London, Kings College London and at Politecnico di Milano University in Milan, Italy as well as contributing to books such as 'Imagining The Future City: London 2062' Ubiquity Press 2013