Our Team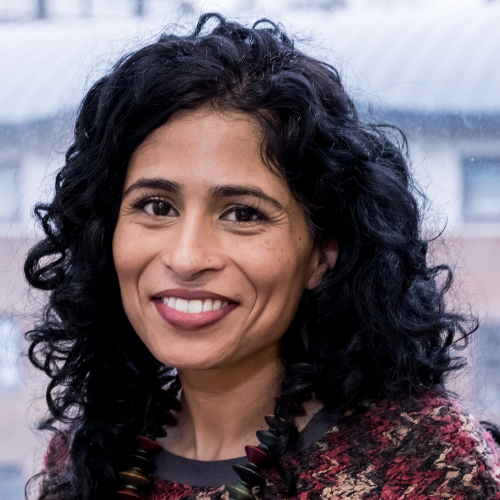 Rabeya Alam
Community Engagement Advisor
Rabeya Alam
I work for Renaisi's Community and Inclusion Team as a Bengali Community Engagement Adviser. I support the local community, to get children and parents from Migrant and Refugee backgrounds to engage with services; to better enhance their life and children's development. Working closely with these parents and children who speak English as an additional language, my role aims to empower parents to have a better quality of life & awareness of matters that affect their everyday life where language can often act as a barrier. As a British born Bangladeshi woman, with my own roots from Hackney I am very proud to be putting back into my community.
As someone that feels passionately about people's wellbeing and mental health, I feel that this is an important aspect in children's growth; helping parents better engage positively in their child's education and upbringing. Thus, promoting positive changes to their development and their future.
My experience
I have a Bachelor of Arts Degree in Media & Communication Studies and my early career working as a Civil servant, helped me to pursue a complete change in career path; and develop my interest and progress in a field where I could demonstrate a caring compassionate profession. My work in schools working with special needs children nurtured into developing services for babies and mothers within children centres. During this time, I felt like I was thrust in my element of working creatively and passionately in enabling and promoting the wellbeing of parenthood, whilst working on early years development and educating parents about the power of play. This then led me onto my work with mothers and women.
I have extensive Advocacy work with women who have suffered from Domestic & Sexual Abuse and have worked as Therapist for Women's Trust and Haven (a survivor's network for sexual abuse). I wanted to further enhance my therapy work in a field where people suffered from a different type of loss, and now currently provide Bereavement Counselling for St Joseph's Hospice in Hackney. Also, working with complex Families in Tower Hamlets as a Mentoring Officer, I help provide support to families in various areas of their life for guidance and enrichment. Having the tools as a Counsellor, I feel helps me in all my jobs to work sensitively, holistically and compassionately to bring out the best in people.
My interests
I enjoy travelling – particularly to see friends who live abroad, with no interest in visiting museums or tourist sites anymore BUT more to lounge and get away from the busy pace of London life! I Love quirky cafes and eating cakes with loved ones, interior designing particularly in Middle Eastern Art, with a love for Moroccan lighting & Geometry tilework. I love learning and exploring more about the true history of places, an interest for connecting the Mind & Body holistically, Psycho education, my 4-year-old (who intrigues me), Cats and the comfort of my beautiful home!