Our Team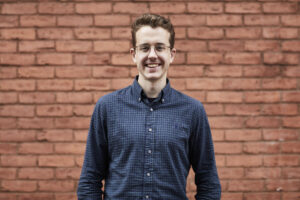 Ollie Brown
Senior Project Manager
Ollie Brown
I am a Senior Project Manager working in the Consultancy team here at Renaisi. I am an experienced project manager with expertise from the higher education sector, where I coordinated complex collaborative projects involving multiple stakeholders.
My experience and skills
As a Project Manager, I am responsible for the day-to-day running of several projects, supporting charities and clients through the management of both evaluations and learning partnerships.
My background is in research impact and public engagement within the Higher Education sector. I began my career working at the University of Exeter, where I helped academics from a range of disciplines to develop socioeconomic impact from their research. More recently, I was the Engagement and Impact Manager on the 'Living With Feeling' research project in the Centre for the History of the Emotions at Queen Mary, University of London. In this role, I helped to deliver and evaluate the project's public engagement projects, including 'Developing Emotions', an educational programme that sought to expand the emotional vocabularies of primary school children.
In 2018, I moved to London to complete an MA in Transnational Studies at UCL. My dissertation examined the effects of volunteering on the lives of volunteers who spent time in Calais during and after the existence of the informal refugee settlement known as the 'Jungle'. I remain interested in the ongoing situation in Calais, and its broader relevance to contemporary debates about migration, identity and belonging.
I also hold a BA in Classical Studies from the University of Exeter.
My interests
I am keen hockey player, and currently ply my trade for Wapping Hockey Club. When not on the hockey pitch, or nursing my latest injury, I like to cycle, go to the gym, read, and listen to music. I am also a long-suffering supporter of both Tottenham Hotspur and Exeter City FC.