Our Team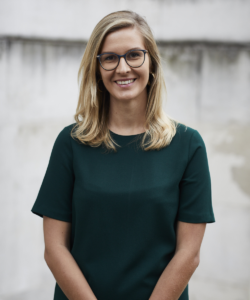 Mylene Pacot
Principal Consultant for Strategy & Impact
Mylene Pacot
As Principal Consultant for Strategy & Impact, Mylene helps charities, funders and local governments to improve their strategies for maximum social impact.
About Mylene
Throughout her work, Mylene seeks to balance rigour with pragmatism and designs credible evaluation and learning approaches that are compatible with the reality of the social sector.
Mylene is multi-lingual and draws on the experience of working internationally, as a consultant and within a charity; she previously led the Monitoring, Evaluation and Learning team of a youth charity.
Mylene is a social impact specialist who firmly believes that findings from evaluations should lead to action. She is adept at helping clients reflect on their strategies, using data and insights and collaborative approaches. Her robust approach to co-designing solutions leads to better, more sustainable decision-making.
Mylene's work at Renaisi
Mylene specialises in evaluating social programmes, to help Renaisi's clients understand what worked well and what to do next. She has experience evaluating programmes that follow a clear design or theory, as well as those that are less predictable and evolve over time.
Mylene enjoys delivering engaging training and capacity-building sessions on evaluation, learning and strategy, to empower her clients to evaluate and learn from their initiatives independently.
Mylene leads the Consultancy team alongside other Principal Consultants and helps to shape and track Renaisi's organisational strategy.
Specialisms
Theory-based and developmental evaluations
Process and impact evaluations
Mixed methods – quantitative and qualitative
Theory of change
Learning partnerships
Organisational and programme strategies
Training and capacity building on evaluation, learning and strategy
Portfolio
Mylene leads teams and oversees a range of evaluations and learning partnerships across the social sector, including:
Supporting City Bridge Trust as a 'critical friend' to learn from the implementation of their Bridging Divides strategy, and inform their decision-making in the future.
Supporting Spirit of 2012 to understand the impact of their grant funding on wellbeing, perceptions of disability and social cohesion, and to shape their influencing strategy.
Working with Power to Change, to evaluate and learn from a range of programmes that support community businesses, such as Trade Up, Powering Up and more.
Conducting a developmental evaluation of the Health Foundation's Economies for Healthier Lives programmes, and informing programme improvements on an ongoing basis.
Working with Sport England to improve and co-manage the Together Fund approach to evaluation and learning, while supporting community organisations to improve and develop their impact measurement.
Capturing and sharing learning as part of the Youth Endowment Fund's Neighbourhood Fund which aims to empower people to make decisions about their neighbourhoods prevent children from becoming involved in violence.
Helping Camden Council understand and strengthen the impact of their Good Work Camden programme – the Council's flagship initiative to support residents to access good quality work.
Supporting the Newcastle City Council to further support refugees, asylum seekers and migrants through their City of Sanctuary strategy.
Advising a range of charities as part of the Paul Hamlyn Foundation Evidence & Learning scheme, to develop credible and accessible theories of change and evaluation frameworks.