Our Team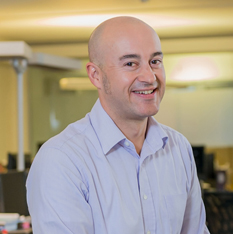 Michael Toyer
Director
Michael Toyer
I lead Renaisi's consultancy services and business support functions.
My experience and skills
I work across the public, social and private sector to design then implement social and economic change in a practical way. In my 10 years at Renaisi I've increasingly focused on working with councils and charities to do this at the local level. In recent years I've fulfilled various senior interim management positions alongside Project Director roles for clients alongside my Director role at Renaisi, where I currently lead our consultancy, neighbourhoods and business support functions.
I enjoy the challenge of working across multi-stakeholder, policy and delivery environments to deliver great outcomes for individuals, communities and businesses at the local and neighbourhood level. Over my 20-year career I've been involved in pretty much every stage of the delivery or change process, from evidence and strategy development in central and local government through to programme or project design, implementation and subsequent evaluation at the programme or local level.
I blend my practical experience with my practitioner level MSP and PRINCE2 qualifications to design consultancy projects that work for client needs and programmes that practically reflect the range of contextual factors that impact on the delivery environment. Increasingly I'm supporting clients to understand then achieve change within their organisation or delivery of services.
Specialities: multi-stakeholder solutions in complex environments; programme and project management including governance, delivering change and implementation; business planning and viability assessments; community engagement and empowerment; and senior interim positions.
My interests
My work-interest is around the interplay between capital ownership or investment, physical change, economic development and supporting individuals or communities to truly benefit from that change. I believe that we still have some distance to go in this country in leveraging physical and economic assets or change to best benefit local businesses, residents and communities. My practical experience supporting the national Big Local programme and as an Interim Assistant Director for Economic Development at a London borough has re-enforced that view. It's hard work to achieve a balance across the competing priorities but it's so important to empower – not just "involve" local people, more so now than ever!
Outside of work I'm a keen road cyclist and tech-geek. If you spot me out on the Essex flatlands then be kind when you pass me!