Our Team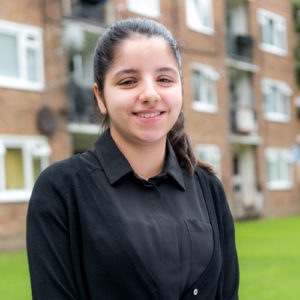 Megan Ravindra
Quality and Assurance Assistant
Megan Ravindra
I am currently a Quality Assurance Assistant at Renaisi. This involves working across all the employment programmes that Renaisi deliver across both the Hackney and Lambeth sites. I assist the Quality and Compliance Manager with the variety of quality and compliance related tasks that arise. My main responsibility is to complete checks of customer files to identify any trends and areas of improvement for the teams. I enjoy the challenge that my role brings as it can be very varied and allows me the opportunity to work at both offices and across different teams.
My experience
I began working at Renaisi as a Training Admin Apprentice and then worked as a Programme Administrator before taking on my current role. These roles have allowed me to develop my skills whilst supporting the teams in different ways. My experience here has also allowed me to see the work Renaisi does from different perspectives.
My interests
The part of working at Renaisi that interests me the most is being able to witness people come in and have a really positive experience. Seeing the impact the Advisers make is inspiring to see.