Our Team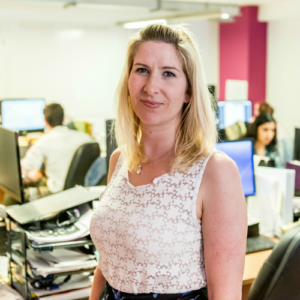 Marie Nichols
Head of People and Learning
Marie Nichols
I joined Renaisi's consultancy team in March 2017 and worked on a range of research and evaluation projects before moving over to our employment & advice services team in April 2018. Within Services I managed and developed our Training, Quality and Compliance, Employer Engagement and Partnerships services for our employability programmes. Now I lead all of our HR and internal learning strategies and delivery.
My experience and skills
I have over 15 years' experience working in the charity sector, and prior to joining Renaisi I was Head of Housing at a charity specialising in work with children, young people and families and developing community hubs. I also led on organizational change of a merged organization for my department and designed, developed and implemented new services. I managed a number of strategic partnerships, working closely with Local Authorities and partner agencies to ensure a high quality and holistic service was offered to meet the needs of our local communities. I have a degree in Criminology and Social Policy, and am a Prince2 (practitioner level) qualified project manager.
My interests
I try to travel as much as I can, am a fair-weather cyclist (despite this I managed to cycle across England in the rain a few years ago!), and I love dogs which has led me to volunteer for a well-known dogs charity.