Our Team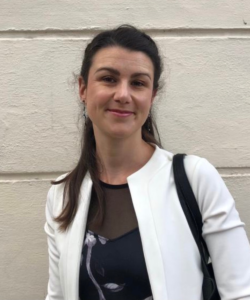 Julia Oertli
Senior Specialist - Systemic Change
Julia Oertli
As our Senior Specialist – Systemic Change, Julia brings a deep appreciation of the ways places and systems interact, including how places, institutions and relationships are shaped by larger systems of oppression.
Julia is a facilitator, process designer and student of somatics with a decade of experience across the UK and international non-profit sectors where she has worked with foundations, charities, research organisations, think tanks and local and central government departments.
An anthropologist by training, much of Julia's work has focused on building the cultural, relational and physical conditions that make change in a system possible.
Julia's work at Renaisi
Julia works with Renaisi partners, clients and our own service delivery teams to develop and expand capacity for place-based and systemic approaches and ways of working.
Specialisms
Facilitation
Co-design
Learning partnerships
Power analysis
Trauma-informed approaches
Embodied change