Our Team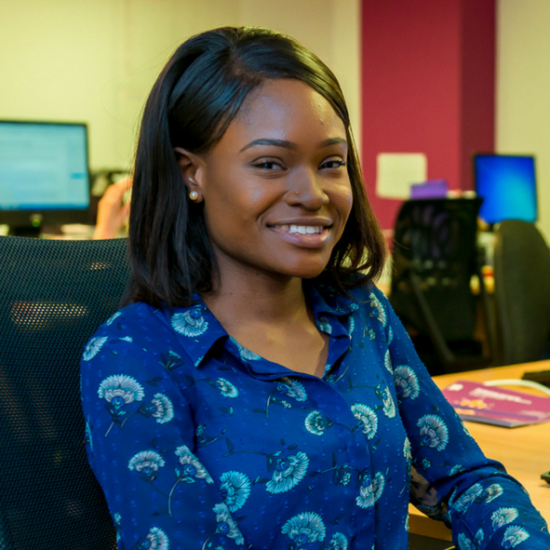 Hannah Eseku
Employment Advisor
Hannah Eseku
I am an Employment Adviser working within the Inspiring Families Programme based at the Haggerston Office. I engage with unemployed adults and enrol them onto our provision from a variety of locations and I'm very keen to explore how we can adapt our provision to suit the current working climate.
My experience and skills
I joined Renaisi in July 2017 as an Administrator for the BBO Project RISE. My duties previously included assisting with day-to-day administrative duties, making sure we deliver a high quality of service to our clients. I later took on the role as Project Manager on the Big Local project and worked on a variety of community engagement projects in the consultancy team.
Prior to joining Renaisi I was in China teaching English, learning Chinese and immersing myself in the Chinese culture. Outside of Renaisi I work with Tobi Talks, a forum designed to engage with Local BAME businesses sharing challenges and successes of staring up a business.
My interests
My interests are Sewing and clothes manufacturing – check out my Instagram page and be sure to follow! https://instagram.com/olivia_h__?utm_source=ig_profile_share&igshid=1epl8e10mw9rq
Invite me for coffee if you would like to talk about the Real Housewives of Atlanta and the benefits of having positive, successful BAME role models in workplace.