Our Team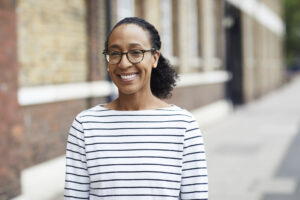 Chantel Antonetti
Researcher
Chantel Antonetti
I have been a member of the Consultancy team working as Researcher since January 2023, and previously worked within the Services team as a Caseworker on the RISE project starting in January 2022. I work across a varied range of projects in collaboration with organisations in their evaluation, research, and learning endeavours.  
Skills and Experience
I have experience working with a multitude of people through my time as a paediatric RN; I have worked in intensive care units at children's hospitals based in California and New York City. I hold a Bachelor of Science; in assessing patients and educating families and carers, I have obtained insight into the evaluation and data gathering aspects of qualitative research. I also hold a Master of Public Health, with a focus on biostatistics and data analysis. During the programme, I interned on research studies, assisting with data collection of non-English speaking young people and paediatric obesity.
I spent two years as a volunteer with the British Red Cross Refugee Casework team assisting asylum seekers with their documentation for family reunification. In New York City, I spent 4 years with a charity called Back on My Feet, which is devoted to promoting self-confidence and self-reliance in formerly incarcerated and unhoused people through the commitment to group running.
Hobbies & Interests
I am an avid runner and plan on completing the London marathon soon, which will complete my goal of running all of the World Marathon Majors. I enjoy reading and traveling, although not necessary in that order.