Our Team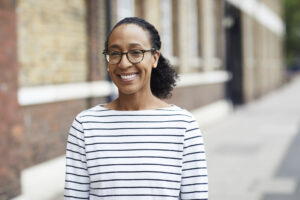 Chantel Antonetti
Researcher
Chantel Antonetti
I am a caseworker for the Building Better Opportunities, Refugees into Sustainable Employment (BBO RISE) programme. I am responsible for assisting participants with their induction in the programme and preparing them in their search for suitable and satisfactory employment. Working as a team, I aim to support the participant in focusing on the tasks required for a successful job search and fulfilling their goals of finding and sustaining an acceptable role.
Skills and Experience
I have experience working with disadvantaged populations: first as a paediatric registered nurse working in the intensive care units of children's hospitals based in California and New York City, then I studied public health and interned on research studies on non-English speaking residents and paediatric obesity. I spent two years as a volunteer with the British Red Cross Refugee Casework team assisting asylum seekers with their documentation and requests for family reunification, and 4 years with a charity called Back on My Feet, which is devoted to promoting self-confidence and self-reliance in formerly incarcerated and unhoused people through the commitment to group running.
Hobbies & Interests
I enjoy running and plan on completing the London marathon, which will complete my goal of running all the World Marathon Majors. I enjoy cycling and look forward to taking another cycling trip abroad.