Our Team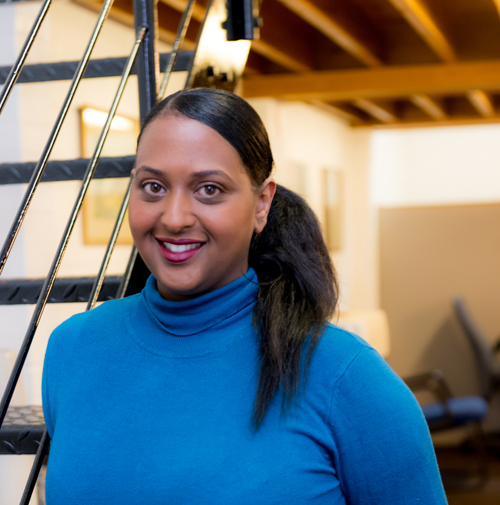 Asmara Gebreselase
Programme Manager
Asmara Gebreselase
I am the Programme Manager for the ESF Inspiring Families programme. I work with hard to reach clients including the long-term employed providing 1-2-1 support and helping customers to overcome barriers in gaining sustainable employment.
My experience and skills
I made my debut into welfare-to-work in 2006 as a volunteer mentor with a multi-region provider. A permanent role followed, working on the Mentoring Contract for the national New Deal programme. I started working for Renaisi in 2013, initially as an Adviser but progressed to Team Leader. During my time in welfare-to-work I have worked on multiple contracts including New Deal, Work Programme, ESF Families Programme and Southwark Works. I am always willing to take on new challenges to update my skills and experience. I hold a 2:1 Bachelor's Degree with Honours in Media and have immense experience working freelance in the media industry in broadcasting and production. I originally started as a Runner and with hard work and dedication progressed to different roles with more responsibility, this included Production Assistant, Facilities Coordinator, Production Coordinator, MCR Coordinator and Bookings Coordinator.
My interests
I have a keen interest in travelling and had the opportunity to work in New York in 2007 with Camp America. I worked as a Counsellor with under privileged children from disadvantaged backgrounds where I was able to ensure the children had an amazing summer by organisation different fun packed activities for the duration of their stay.