ESOL for Employability
ESOL for Employability is specialist English language learning to help refugees transition into employment.
Our ESOL for Employability provision is unique. By combining employability, ICT, and ESOL learning it helps the refugees and migrants on our RISE and Inspiring Families programmes overcome the barriers they face to securing sustainable employment.
Learners get tailored 121 tuition with a qualified tutor. Our tutors work with learners to develop an individual learning plan that improves skills and confidence in speaking, listening, reading and writing skills linked to career aspirations.
In 2020 we supported 129 learners with ESOL for Employability
Learners received an average of 6 hours of 121 tuition
39 progressed into employment
Tuition is delivered weekly in one-hour sessions, with additional group sessions to compliment individual learning. Learners with additional or more complex barriers to employment receive further support from our RISE and Inspiring Families employment programmes.
All of our ESOL provision has a strong emphasis on individualised learner progression and is guided by the following principles:
Appropriate to each learner
Initial assessment to establish learners starting point
Identification of learning objectives
Recognition and recording of progress during the programme
End of provision review of progress and achievement
Conversation Club
Our weekly Conversation Club provides extra support for our ESOL learners to improve their English language skills with a professional tutor, in an interactive, fun, social environment. Conversation club engages learners in purposeful conversation on topics related to living in the UK, careers, and culture. In 2020, 75 learners took part in the Conversation Club.
Every year, as part of Conversation Club, we run Discover London, a four-week programme of cultural heritage and language learning, culminating in an event each December. Discover London is a chance for learners to showcase their skills and talents through performances and presentations. Find out more about Discover London 2020.
We do not take referrals directly onto our ESOL provision but if you are interested in joint working on employability support and training for ESOL learners, please get in touch.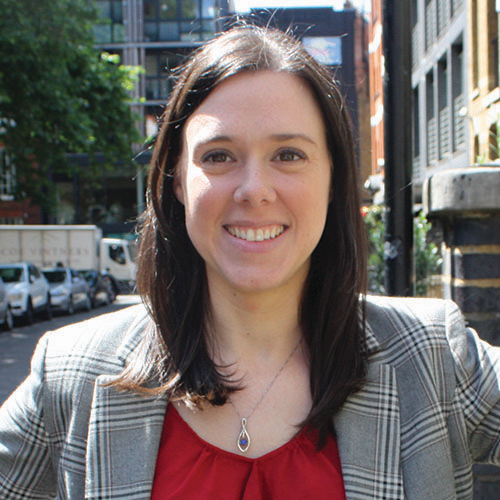 Want to find out more?
Contact Rebecca Simpson on: