Celebrating the double impact of mentoring
On National Mentoring Day, a mentor and mentee describe their experiences of Renaisi's professional mentoring programme and the impact it had on each of them.
A mentor is an individual who acts as a voluntary adviser for a mentee; someone seeking expertise and professional support. Renaisi's mentor programme is designed to develop the skills of both mentors and mentees, while empowering refugees and other people who are marginalised to thrive in a UK workplace.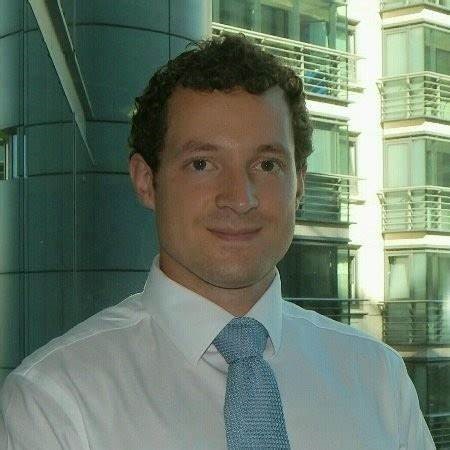 Nick Zambellas joined the Renaisi mentoring programme after successfully getting a job at Mott MacDonald. He was looking to help others navigate the tough period of applying for jobs.
Nick hoped to use his knowledge, experience and network to help someone going through the same process.
Nick explains how it went.
Setting career goals
During the sessions, Nick and Terence set goals centred on identifying roles of interest, ensuring CVs and cover letters were well-matched to job descriptions. Initially they had weekly sessions, which they reduced as Terence needed less support.
Leveraging Renaisi's expertise, alongside that of professional partners, the mentoring programme consists of multiple sessions about application processes, goal setting, skills and network development, and interview techniques.
Nick and Terence also did a mock interview. This was largely to help Terence familiarise himself with UK style interviews – rather than being aimed at solving a particular challenge.
A typical mentoring session
Because of Nick's very recent job searching experience, he was able to share advice on how best to prepare for submitting a job application and attending an interview.
Terence explains what the mentoring sessions were like for him.
Why become a mentor?
Nick says he would certainly recommend the Renaisi mentoring programme to others.
The impact of mentoring
"I believe that I delivered positivity, ideas, and support in choosing a direction. I was able to provide some encouragement and I got satisfaction from knowing I was helping a nice man, and, through the Renaisi support, I formalised and broadened my understanding of the current hiring landscape."
Thanks to the mentoring programme, Terence fully realised what it takes to obtain employment and the importance of the right approach to job searching, self-presentation and interview preparation. Terence was very pleased to get a job in the finance sector while on the mentoring programme.
Want to find out more about Renaisi's mentoring programme?
Contact Rebecca Spruce on: