Strategy & stars at the Renaisi team day
The Renaisi team away day gave us an opportunity to collaborate on strategic development and celebrate our colleagues with the annual Renaisi Star Awards.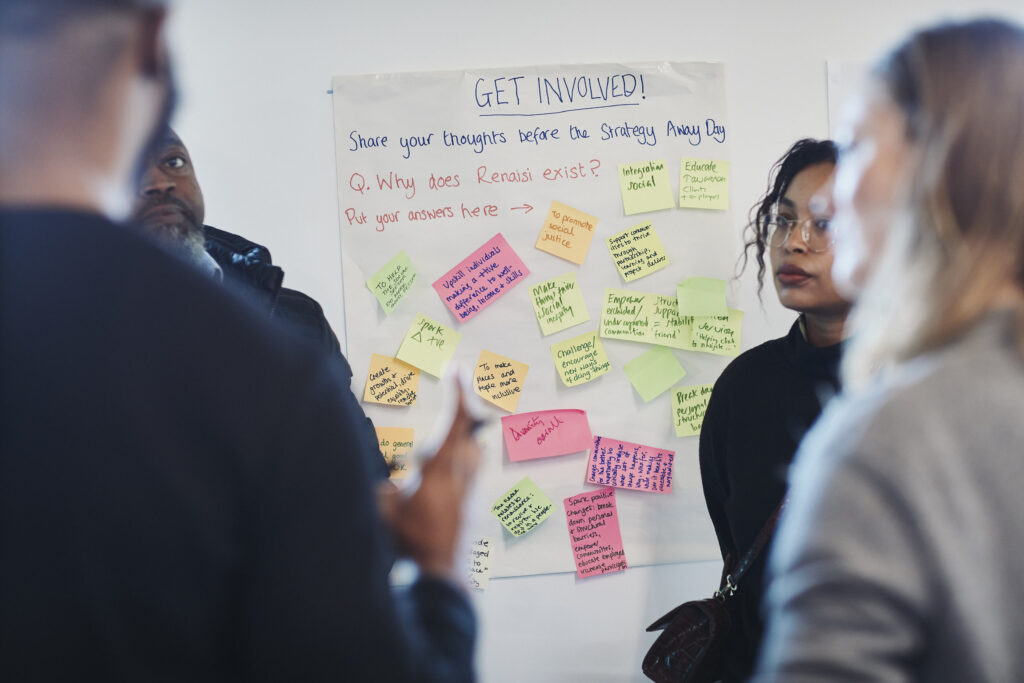 We believe that everyone at Renaisi has a valuable perspective to bring to strategic conversations. Our team away day was a chance to bring colleagues together to share ideas, questions, and challenges about our strategic direction. What came through loud and clear was everyone's commitment to advancing social justice and collaborating to maximise our impact.
The new strategy is coming soon. In the meantime, you can read John Hitchin's review of 2018-22 strategy.
Renaisi's star colleagues
Every year the whole team gets together to give out 'Star Awards' nominated by colleagues. The categories reflect the characteristics that we value in each other.
And the winners were…
Newcomer of the year
The newcomer award went to Case Worker, Chantel Antonetti for being "a fab all-round team player, bringing so much energy … for being super dedicated to her participants and always offering solid ideas & opinions when we need them."
Co-operator award
This award went to Andrew Southcott our Office Administration Manager. Colleagues described him as "an all-round team player who always makes time to help".
Improver and sustainability awards
John Williams, Senior Research and Evaluation Consultant, won two awards for rising to the challenge of consultancy project management and for being our "Sustainability King!"
Innovator award
Hannah Brooke is our innovator of the year. Hannah is the Engagement Manager for our Transitions service, which has gone from strength to strength under Hannah's guidance.
Motivator award
The motivator award went to Junior Research & Evaluation Consultant, Ben Andrews for his dedication to getting social events up and running, including the planning for this team day.
The "checker-upper" award
The checker-upper award is for the star who has checked up on their colleagues to see how they are doing and offer moral support. Our People & Learning Manager Marie Nichols was the obvious choice to receive this.
The difference and diversity award
The award for the person who has gone out of their way to listen, learn and understand difference and diversity across Renaisi, and ensured that we all value those differences went to Place-based Project Manager, Kezia Jackson-Harman.
The customer service award
Allegra Petzataki is a Case Worker for RISE (Refugees into Sustainable Employment Programme). Colleagues said, "she cares so much for the participants and works so hard with each of them. A genuine and good human".
All-star award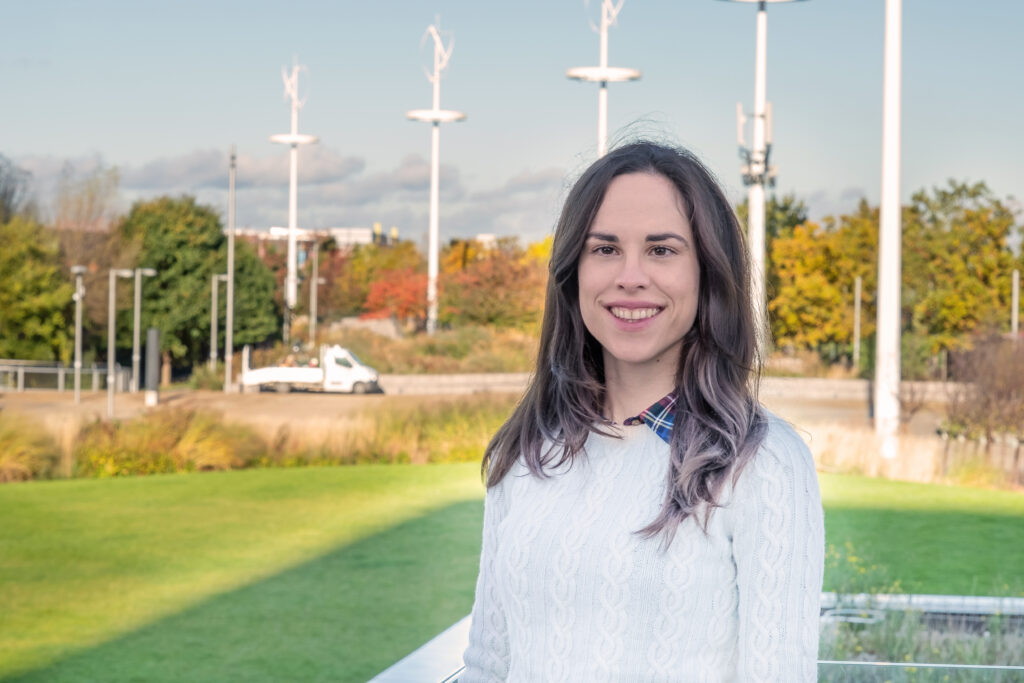 Finally, the all-star award for that one overall star at Renaisi this year went to Project Manager, Rachel Sturgis! Her colleagues nominated her because:
Well done everyone!