What's it Like to Be a Career Mentor for a Refugee Professional?
Case study
In this case study Anni Feng, Digital Business Leader at Arup, shares her experience of being a mentor for an experienced telecoms engineer.
I became a mentor because I believed it would give me that valuable experience. I wanted to gain a deeper understanding of the challenges refugee professionals face and what support would be most helpful to them.
My mentee has a background in telecoms. He is from Ethiopia, has 20 years of experience in engineering and project management. He has an MSC in Electronic Business and Innovation from the University of Lancaster.
One thing that struck me was his keenness to continuously develop himself through training courses and achieving certifications.
Setting goals
I set myself goals at the beginning of the mentoring programme to firstly, learn from my mentee by gaining exposure to new ideas, approaches and perspectives; and then for me to share industry-specific insight and to draw on my professional experience to support my mentee with the job search.
Over four months we had 10 sessions working together on goals such as:
Improving online job searching techniques
Improving CV and cover letter writing skills
Improving interview skills
Understanding how to make full use of a professional body
We kept a detailed mentoring log of our discussions, with recommendations and actions for my mentee to refer to in his job-searching journey.
A typical mentoring session
Usually we began with a catch-up on any actions taken since we last met. We then selected a topic to focus our conversation on.
For example, to improve CV writing we would review the mentee's current CV, discuss my comments and note down recommendations in the log. We finished the session by agreeing on the next steps. We also communicated by email between sessions to keep up the momentum.
Renaisi provided training and resources for mentors at the start and created opportunities for them to come together as a group, as well as providing individual support during the programme.
The interview preparation workshop organised by Renaisi and the Arup Project Manager was one of my highlights of the mentoring programme.
The impact of mentoring
I would absolutely recommend mentoring. It has been a wonderful experience exchanging different ideas and perspectives with my mentee.
My mentee was committed to developing himself and following up on opportunities to participate in industry activities via a professional membership body.
For anyone who is thinking of becoming a mentor, my top tips are:
be present and enjoy the experience;
take the time to explore and understand your mentee's views; and
you don't need to have all the answers! In my case, Renaisi and my Arup project manager were always on hand to provide support.
Anni's mentee is yet to find a job that matches his skills and experience. He really appreciated her help with developing, not only practical skills but also rebuilding his confidence.
If you are interested in recruiting more inclusively and hiring talent like Anni's mentee, get in touch with Hannah.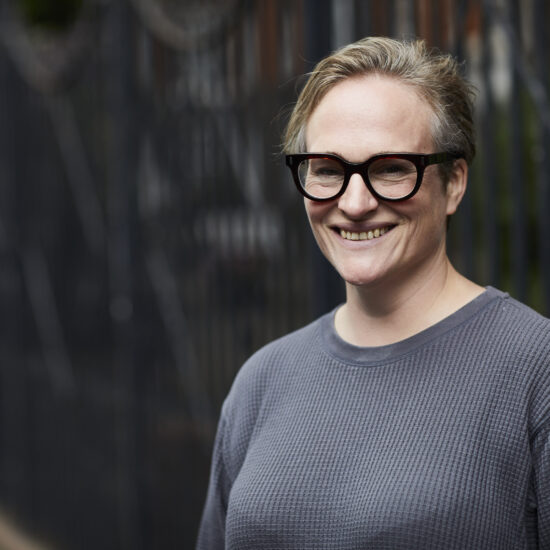 Want to access talented candidates?
Contact Hannah Brooke on:
Find out more about mentoring
In partnership with Arup, Renaisi ran a pilot mentoring programme designed to help develop and realise the potential of refugee professionals as well as benefit Arup mentors through multi-directional mentoring.
The pilot demonstrated that short-term professional mentoring is an effective way to support refugee professionals to restart their careers in the UK and offers mutual benefits for mentors and mentees.
Renaisi now runs a four-month mentoring programme twice a year. Our next cohort starts early next year. Employers, please contact Rebecca Spruce to find out more.
Want to find out more?
Contact Rebecca Spruce on: