#WeekNotes – week beginning 12th July 2021
I had a week where I tried to block out my diary to get to things that I hadn't been doing, only to find that the diary fills up again very quickly with the supremely urgent.
I have never had a PA or any kind of support on that front. Most of the time I am quite happy being self-sufficient but this week I really started to doubt that. I'm getting pulled in a lot of interesting directions, whether it be new projects, conversations, or in-depth work. I think I need help managing myself.
A new project
We're the learning partner and developmental evaluator for a new, place-based programme (public announcement coming soon). I got to spend some time this week listening in on the early work of a couple of the places.
It's about a very specific public-policy area, but I was mainly just struck by how common it all sounded. The issues are so similar when working in a place-based way, regardless of place or policy area. The more work we can do as a sector to improve how we define, understand and value place-based approaches, the better. I hope Renaisi can help with this because I know that if we don't collectively sort this out, people will treat 'place' as just another flash-in-the-pan. It should be a recognised approach to social change with some clear and understandable principles, agreed approaches to measurement and value, and frameworks for describing the work. It should be an approach that is used for the right problem, with the right stakeholders, and in the right places.
This is how we categorise place-based work. Maybe we're getting there.
Recruitment
I am recruiting for our new Head of Place at the moment. The job closed on Monday, and I was a bit uncertain about what to expect. It's a new role for us, and hardly a common role that people would have clear ideas about what it is and what it could be.
The range of skills and experiences of the applicants is really impressive, and we've now got the incredibly difficult task of comparing very different people, all of whom likely bringing something important to the role, and working out who is the best candidate for us right now – given what we know at the moment about what we need.
There are some jobs where you're looking for the best 'X' that fits your team. This job isn't that at all, and I'm slightly daunted by the prospect!
Reading, listening and watching
I watched the Tomorrow War one evening to switch off. It was awful.
More enjoyably, my Dad was in London on Thursday and we went for dinner at Bocca di Lupo, which is one of those restaurants that is always outstanding, and I always want to go back to. Everything they do is beautiful, but this time the cannoli was particularly exquisite.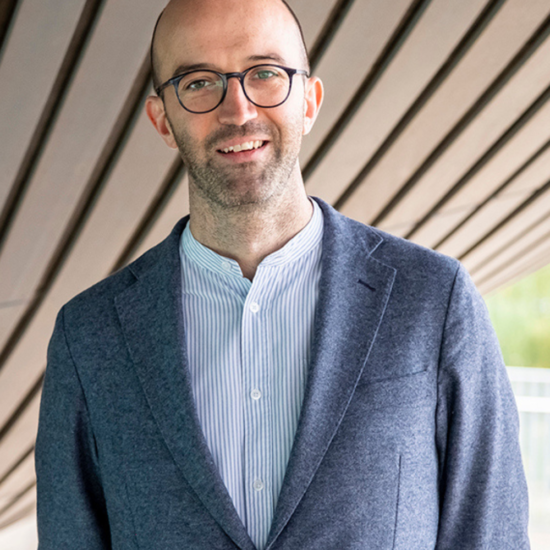 Get in touch
Contact John Hitchin on: