Funding place-based systemic change: Volunteering Matters case study
The funding place-based systemic change project includes a series of case studies from places and organisations that are learning to change systems. The framework for place-based systemic change describes five approaches to change.
This case study describes approach 1: national charity programmes.
These are national organisations that have a focus on a specific issue or social problem. They have been, or are starting to, work more consciously in place as a method to achieve their charitable objectives. Their national structure, without a defined location, gives them a particular approach to place-based systems change, and potential to influence systems in a different way.
Summary approach and learning
Volunteering Matters is a national organisation beginning to work systemically in some of its locations. This place-based change is possible because of the relationships employees have built across the local system and existing systemic infrastructure.
That change is predicated on individual relationships and has been most successful in Ipswich.
About Volunteering Matters – Ipswich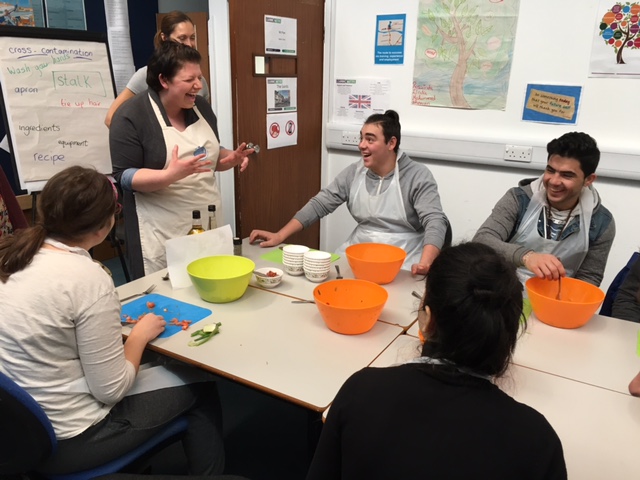 Volunteering Matters has been working on volunteering policy and practice in the UK for over 50 years. In the last two decades or so, it has focused on developing programmes to address specific needs or to support particular groups to access the opportunities of volunteering. In recent years they've had success with programmes for older volunteers (such as 'Grandmentors'), young people through social action, corporate volunteering programmes, and work with and for refugees.
As with many other social organisations, this focus grew out of two public policy drivers:
the opening up of procurement and commissioning across government to a range of providers;
the push to understand and measure value or impact in service delivery (particularly since austerity).
Combined, these drivers tend to encourage precise, programmatic and targeted interventions that can be measured and 'purchased' by commissioners or funders.
Place-based work
Volunteering Matters works across a wide variety of geographic locations, and in some of those locations team members' connections have ensured that they can do more systemic work by building on existing relationships and practice in those places.
Ipswich is one of those places. Volunteering Matters has been in Ipswich for twenty years. Over the last five years, the Volunteering Matters team in Ipswich has moved from being programmatic to an embedded part of the local infrastructure across a range of issues, starting with young people and the concept of youth social action.
The Volunteering Matters team in Ipswich has taken on a variety of roles and has built many local relationships. Their role is partly a leadership one, partly a connecting one, and very much a facilitating one, where they host work, connect people and build partnerships.
Relationships
Volunteering Matters team in Ipswich has representation on the Opportunity Area Partnership Board; is well connected across the local voluntary sector; has supported the young people it works with to advise the local police and justice system; has engaged in the creation of local art and culture; has opened up its building to be a space that is shaped by young people and the wider sector; has relationships with key institutions and employers such as the football club so that it can leverage those to support individuals and groups such as refugees; and is seen by the local college as being able to support young people to achieve and succeed academically as well as socially.
Resourcing and operating
The Opportunity Partnership (with all the drawbacks of such a programme) has brought a spotlight and focus to the work, in which the Volunteering Matters team can demonstrate its value. This is an essential part of the local context.
When spending time at Volunteering Matters in Ipswich, it is clear that young people have shaped and redefined the building, but also the thinking and attitudes of the senior team. The foundation for this collaboration is social action because it fits with the values of the team, the Volunteering Matters vision, the wider question of place, and the ambitions of the young people to change their world.
This work builds from the concept of social action into the place, and grows the power of the place, rather than building from and using the place as part of the delivery of a programme of work.
The key operational features of this local working are:
Strong local autonomy for the lead and the team to make decisions within the context of the national charity. There is trust in that team, but also a clear connection back to the centre
A building with low rents that has given the flexibility and ability to share the space with other organisations and young people. This has encouraged trusting relationships and collaborative attitudes.
A highly experienced team who can bring specialist skills, but also flex them to contexts and needs. Skills, competencies and programmes are valued, but staff are encouraged to bring themselves fully to holistic challenges.
A leading team member who sees the work of the charity in Ipswich as a mechanism to improve the place, and not an end in itself. This individual shapes a culture for what the organisation is about that is rooted in the place, and has the support to do this.
A blend of funding and finance, but with that a strong awareness of what kinds of money and contracts distract from the work they are trying to do, which means they won't go near local government money. They do want to work with local government to get their infrastructure (data, capacity and communications), but not their commissioning.
Looking ahead
The challenge for Volunteering Matters is one of replication and scale of this way of working into other places when the success of Ipswich is based on the individual, their relationships and outlook.
For the Ipswich team, the challenge is how to influence the parts of the system that are not part of the accountability mechanisms of the Opportunity Area partnership, where the team has credibility. They are looking for more partners who are willing to cross organisational boundaries.
Find out more about the Funding for Systems Change project.
Download learning papers 1, 2 and 4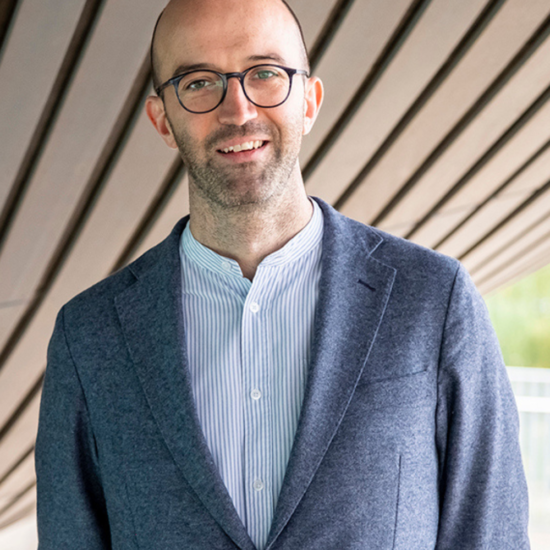 Want to find out more?
Contact John Hitchin on: