How can employment services address gendered mental health issues?
Mental health is gendered. For a range of reasons, different mental health conditions are more prevalent among men and women. This means that employment service providers and others wanting to support service users' mental health effectively need to be able to recognise and respond appropriately to the causes of mental ill-health for cisgendered and trans* men and women. They must also avoid perpetuating or aggravating the risk factors. But how many service providers are able to do this? On 7 March 2017, our event revealed that the sector may have work to do – but there is an appetite to improve support.
Our event brought together people involved in supporting wellbeing, mental health and employment needs to explore the links between mental health, employment and gender. Our aim was to understand:
Trends and differences in mental health issues affecting cisgendered and trans* men and women
How employment influences, and is influenced by, these issues
How services and workplaces can be designed and delivered to better support men, women and trans* people's mental health needs
Attendees represented organisations including local authorities; social enterprises; commercial employment, training and recruitment service providers; voluntary and community and public sector mental health services; and independent wellbeing consultants.
Over the course of two panel sessions chaired by journalist Yvonne Roberts, speakers shed light on related issues, challenges and potential solutions. Renaisi's Tessa Horvath shared results of Renaisi's research into the mental health needs of people using our employment services, the report of which, 'My Work, my wellbeing' was launched at the event. Rebecca Collins of The GREAT Initiative explored gender stereotypes, and how traditional perceptions of men and women affect how we access and progress at work. Katharine Sacks-Jones of Agenda examined mental health issues affecting men and women and the extent to which services are meeting men and women's needs. Renaisi's Laura Busfield outlined how Renaisi's employment services support service users' mental health needs and how the sector can strengthen its support. Leslie Mitchell of Working with Men explained how his organisation addresses young men's mental health needs. Finally, Alice Williams, founder of The Luminary Bakery, explaining how her organisation supports women with specialised mental health needs towards employment.
There are no quick fixes – but there lots of opportunities to improve support
The relationship between people's mental health, gender and employment can be complex. Cisgendered and trans* men and women can experience a wide range of mental health issues which may arise or be exacerbated due to many different factors. Some of these are more prevalent according to gender (for example, depression and anxiety are more common among women than they are men). However, while services can be adapted to address these trends, a one-size-fits-all approach cannot be applied by service providers to support men and women's mental health needs. Furthermore, understanding of trans* issues, while increasing, is relatively low across sectors; and attitudes towards men and women's roles, while changing, have deep cultural and societal roots.
While it presents challenges, this complexity also creates opportunities. Participants showed a willingness and desire for further discussion and engagement to increase understanding and improve support. In turn, this will support greater knowledge of and sensitivity to men, women and trans* mental health risk factors in workplaces and service delivery settings, and measures that can be taken to address them. Some of these risk factors and measures are set out below.
A person-centred approach is key
The complexity outlined above reinforces the importance of taking a person-centred approach to service delivery. Informed, skilled staff who are able to explore individual service users' backgrounds, needs and circumstances sensitively, and identify appropriate support measures, are key in supporting men, women and trans* mental health needs in any service delivery setting.
Both gender-sensitive and gender-specific services are needed
Gender-sensitive services are designed to be responsive to the specific needs of men and women; gender-specific services are designed exclusively to address the needs of either men or women. To support the mental health needs of men and women, employment-related services must be gender-sensitive; to address mental health issues that are particularly prevalent among women, men and trans* people, gender-specific services are also needed. However, research conducted by Agenda has found that there are few gender-specific and limited gender-sensitive mental health services for women. This suggests that more gender-sensitive and specific services are needed. Examples of gender-specific services are provided by the Luminary Bakery and Working with Men. Key features of person-centred, gender-sensitive and gender-specific services are set out below.
Employer and workplace cultures and strategies are vital
It is not enough for services to address the needs of services users: employers must also cultivate cultures which promote and nurture the wellbeing of their employees. All staff –regardless of whether they are involved in frontline service delivery – are more effective if they have positive wellbeing. However, it is particularly important that staff who work with service users with complex needs have support and opportunities to manage and improve their wellbeing. Employers should have policies in place to support their employees' wellbeing.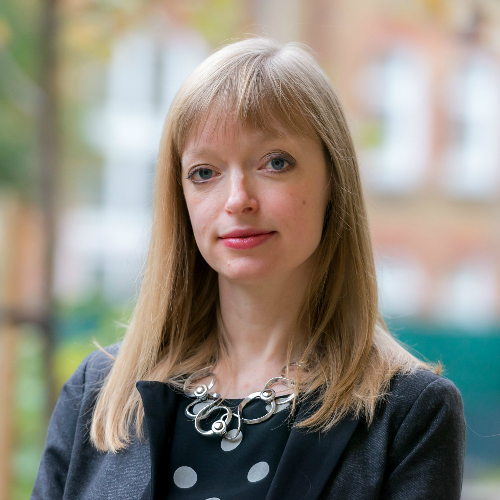 Want to find out more?
Contact Louisa Thomson on: